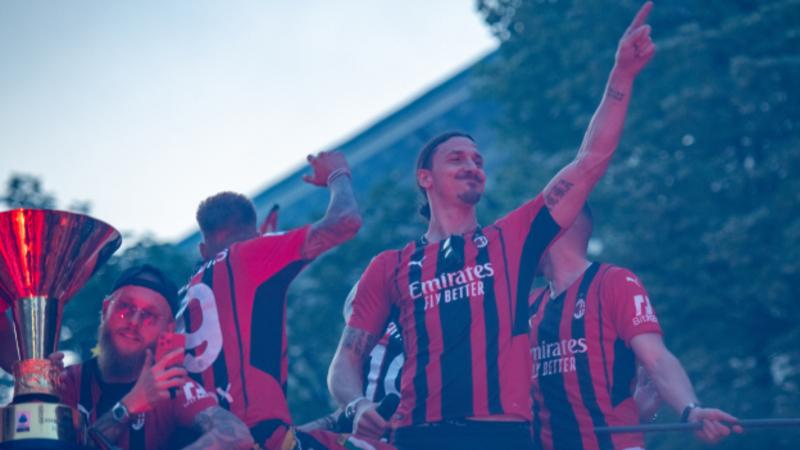 Zlatan Ibrahimovic has extended his contract with AC Milan by one year, which would keep him playing for the club after he turns 41 years old.
The Sweden striker, who will turn 41 in October, led Milan to the Serie A victory last season with eight goals in league play, helping Milan win the championship against their rivals, Inter.
In May, he underwent surgery on his knee, and doctors anticipated that he would be sidelined for the next eight months.
At the end of the season, Ibrahimovic admitted that he had "barely slept for six months because of the pain."
The striker who had previously played for Manchester United and Paris Saint-Germain returned to AC Milan in 2020 and was instrumental in the club winning the league championship for the first time in 11 years.
When Milan previously won the Scudetto in 2011, Ibrahimovic was a member of the club and had just joined on loan from Barcelona. He went on to score 14 goals in the league while making 29 appearances, propelling Milan to victory.
After that, he agreed to a permanent deal, although he ended up moving on to Paris Saint-Germain at the conclusion of the 2011–12 campaign.
There are a number of outfield players in their 40s competing in Europe's top leagues, including the player who is Sweden's all-time highest scorer with 62 goals in 121 international appearances.
Joaquin, the captain of Real Betis and a player who will turn 41 on July 21, just extended his contract with the La Liga club for another year after signing it recently.