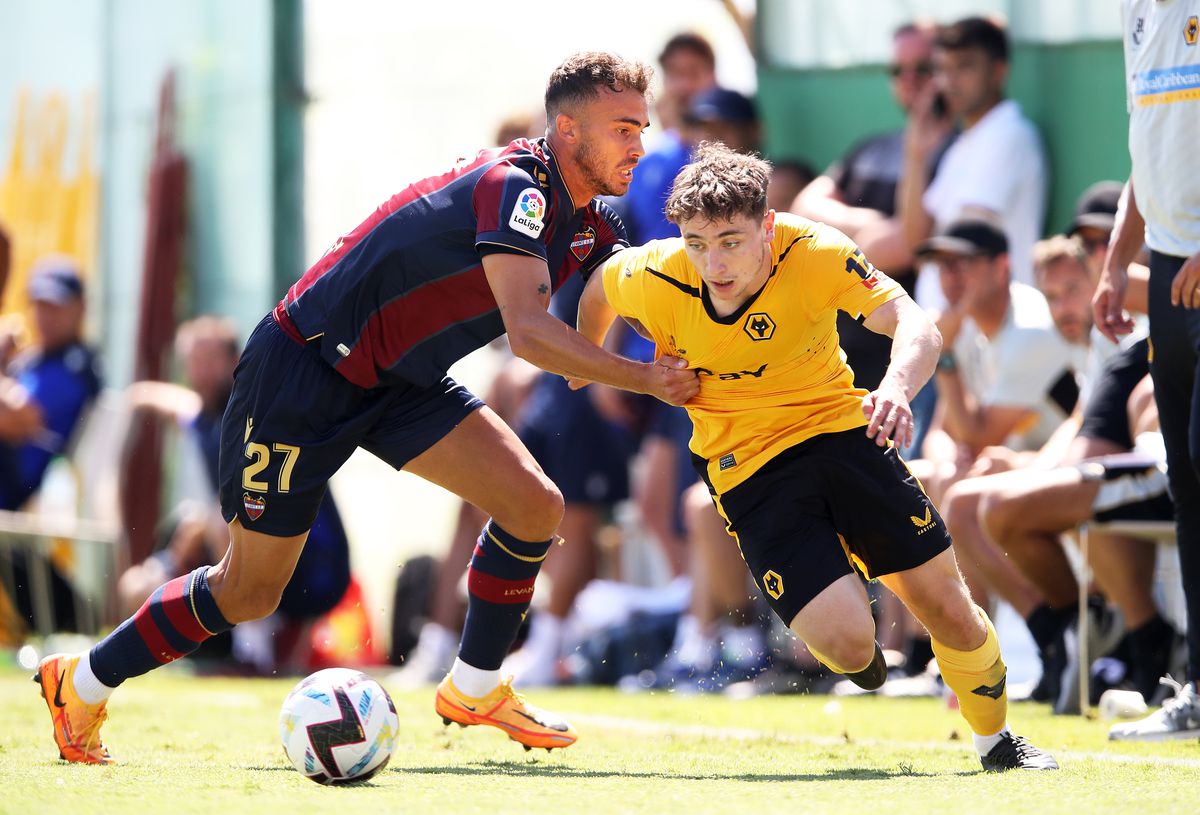 While the team in the Premier League is getting ready for the start of the 2022-2023 campaign, tensions are rising in Spain.
Wolves' preparations for the start of the 2022-2023 Premier League campaign took an interesting turn during the first half of what was supposed to be a friendly against Levante on Thursday. Four red cards were shown in the first half of the match, which was supposed to be a warmup for the Premier League season.
In the warm sunshine of Spain, tensions finally came to a head when a practice match turned out to be more of a competition than anyone had anticipated.
Both teams had a hard time keeping their emotions in check, as there were plenty of full-blooded challenges and on-field brawls throughout the game.
In the 32nd minute of their match against Levante, the team captained by Bruno Lage went down a goal behind to the team that finished bottom place in La Liga. A short time after the game had been restarted, the first incident of the competition broke out.
Yerson Mosquera, a defender for Colombia, did not take kindly to a scathing tackle that was made on him. He was shown the red card for starting a fight that involved multiple players, and Levante's Macedonian midfielder Enis Bardhi was also sent off for the home team.
As the break for the half drew near, there was another altercation that took place off the ball, and Wolves' Daniel Podence was in the center of the dispute.
Following the distribution of two additional red cards, both Wolves and Levante entered the halftime break with nine players on the bench.
After that, peace discussions took place during the halftime break, and when the second half began, both teams were playing with 11 players each.