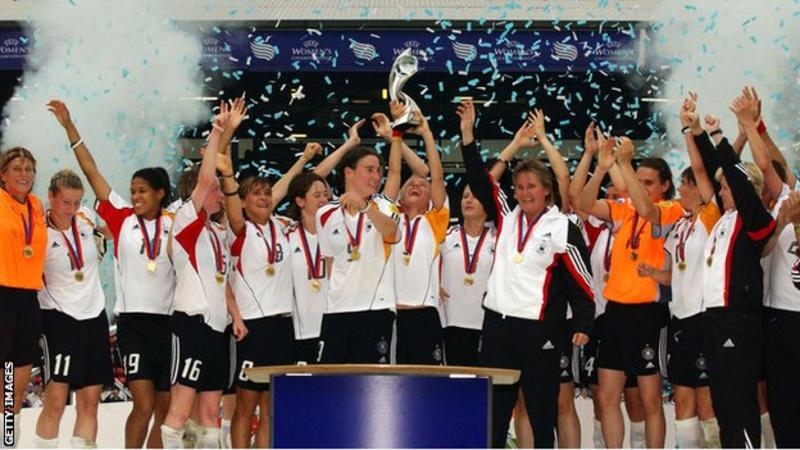 Before the commencement of Euro 2005, Denmark's manager at the time, Peter Bonde, who was also the head coach of Denmark, claimed that you could "smell the football in the air." This was the last time England hosted the Women's European Championship.
When the competition began seventeen years ago, it was a considerably more intimate and low-key affair in comparison to the tournament that is due to take place all around the country this month.
At that time, all 15 matches were played at locations within the north-west region of England, four of which took place at the brand-new stadium for the rugby league team Warrington Wolves.
According to Alex Stone, England's media officer at Euro 2005, this was because there was not enough interest from football clubs in hosting games. The reason for this was because there was not enough competition.
Euro 2022, which Uefa has dubbed the "largest ever," is expected to be an even smoother and more polished competition than its predecessors.
Sticker albums featuring superstars of the women's game such as Alexia Putellas, Vivianne Miedema, and Lauren Hemp are being sold in supermarkets, which is a change from the situation in 2005.
During the course of the tournament, which will last for a total of 25 days and include competition from a total of sixteen teams, 71,300 tickets were sold for the opening match on July 6 at Old Trafford, which was played between England and Austria.
When England hosted the event the last time, only 957 people showed up for one match between France and Italy at Preston's Deepdale ground. The final will be played at a sell-out crowd of 87,200 at Wembley on July 31. These are mind-boggling numbers compared to the last time England hosted the event.
The Women's European Championship has made tremendous strides in recent years. But what took place seventeen years ago, and how did the Euro 2005 affect the game of women's soccer?