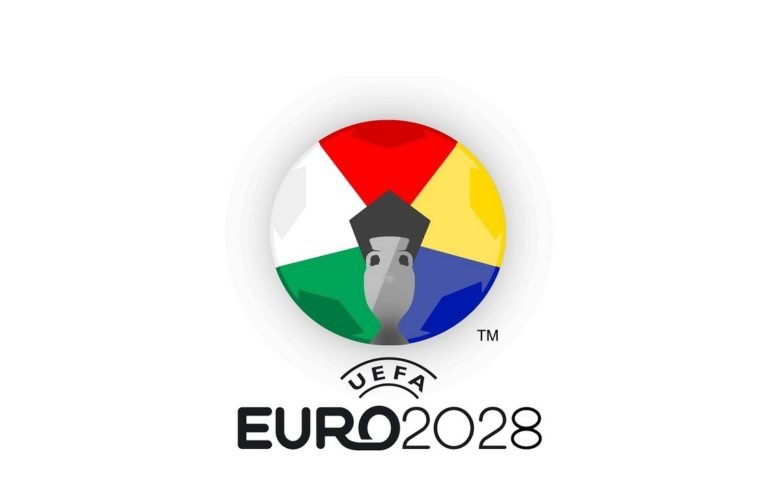 The United Kingdom and the Republic of Ireland have officially submitted their joint bid to host the UEFA Euro 2028 tournament. The bid includes a shortlist of 10 stadiums across both nations, with two unbuilt stadiums – Belfast's Casement Park and Everton's Bramley-Moore Dock – among the proposed venues.
The other stadiums in the bid are Glasgow's Hampden Park, Cardiff's Principality Stadium, London's Wembley and Tottenham Hotspur Stadium, Manchester's Etihad Stadium, Newcastle's St James' Park, and Birmingham's Villa Park. Dublin's Aviva Stadium has also made the final shortlist.
Turkey is the other candidate vying to host the prestigious men's football tournament in June and July. A decision on the host country will be made by UEFA's executive committee in September, with construction on all potential host stadiums expected to begin by the summer of 2024.
Initially, 14 stadiums were shortlisted by the five football associations from the UK and the Republic of Ireland. However, Old Trafford, the Stadium of Light, the London Stadium, and Dublin's Croke Park were eventually dropped from the list.
A statement from the Football Association (FA) emphasized that the joint bid offers "high-capacity, world-famous football grounds and state-of-the-art new venues," ensuring a low-risk, high-reward host for the tournament. Prime Ministers Rishi Sunak and Leo Varadkar, Scotland's First Minister Humza Yousaf, and Wales' First Minister Mark Drakeford have all backed the bid, calling it the "biggest sporting event our islands have ever jointly staged."
According to the bid proposal, the UK and Ireland plan to make a record three million tickets available, with sustainability and good governance as top priorities. The bid also claims that more than 80% of ticket holders will be able to travel to matches by public transport and that the event will generate £2.6bn combined for the nations' economies.
The 10 shortlisted stadiums are:
Wembley Stadium (London) (90,652 capacity)
Principality Stadium (Cardiff) (73,952 capacity)
Tottenham Hotspur Stadium (London) (62,322 capacity)
Etihad Stadium (Manchester) (61,000 capacity)
Everton Stadium (Liverpool) (52,679 capacity)
St James' Park (Newcastle) (52,305 capacity)
Villa Park (Birmingham) (52,190 capacity)
Hampden Park (Glasgow) (52,032 capacity)
Aviva Stadium (Dublin) (51,711 capacity)
Casement Park (Belfast) (34,500 capacity)