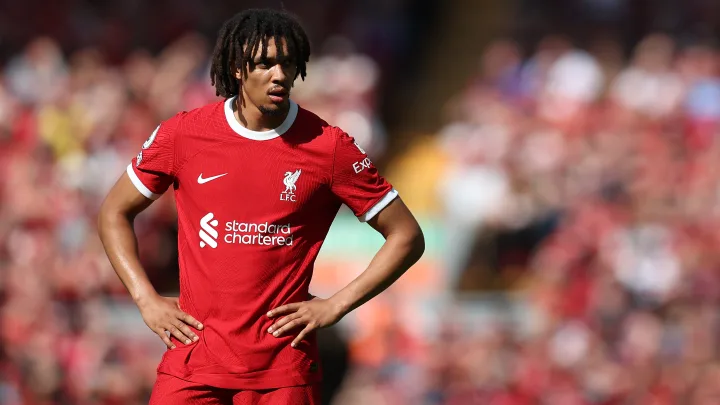 In the dynamic world of football, adaptability is key. One such example of this is Trent Alexander-Arnold, Liverpool's right-back, who has recently been making waves in a new role: as a midfielder. This shift, initiated by Liverpool's manager Jurgen Klopp and echoed by England's manager Gareth Southgate, has sparked intriguing conversations about the player's versatility and potential.
In England's recent 4-0 victory over Malta in the Euro 2024 qualifiers, Alexander-Arnold was a standout performer. His instrumental role in the opener—an own goal from Malta's Ferdinando Apap—and his scintillating strike from range for England's second goal, showcased his capabilities in the midfield position.
This transition began towards the end of the 2022/23 season when Klopp decided to move Alexander-Arnold into midfield when Liverpool had possession, while still starting him as a right-back. Southgate has followed suit, playing him in central midfield from the start in the match against Malta.
Southgate, in his post-match press conference, stated that Alexander-Arnold's position in the England lineup would depend on where he plays at Liverpool. He praised the player's adaptability, highlighting his comfort in receiving the ball in tight areas with his back to goal—a departure from his usual position on the touchline with the play in front of him.
Alexander-Arnold himself seems to be relishing the challenge. In a post-match interview with Channel 4, he expressed his enjoyment of the new role and his ambition to become a regular name on the teamsheet, regardless of the position he plays.
However, this shift has not been without controversy. Andros Townsend, former England winger, called on Klopp to apologize to Southgate for previously questioning the decision to play Alexander-Arnold in midfield. Klopp's initial skepticism has been met with irony as the player now regularly features in the midfield position for Liverpool.
As Alexander-Arnold continues to adapt and grow in his new role, both England and Liverpool stand to benefit from his versatility. His performances so far suggest that he could become a formidable force in midfield, adding a new dimension to both teams' strategies.