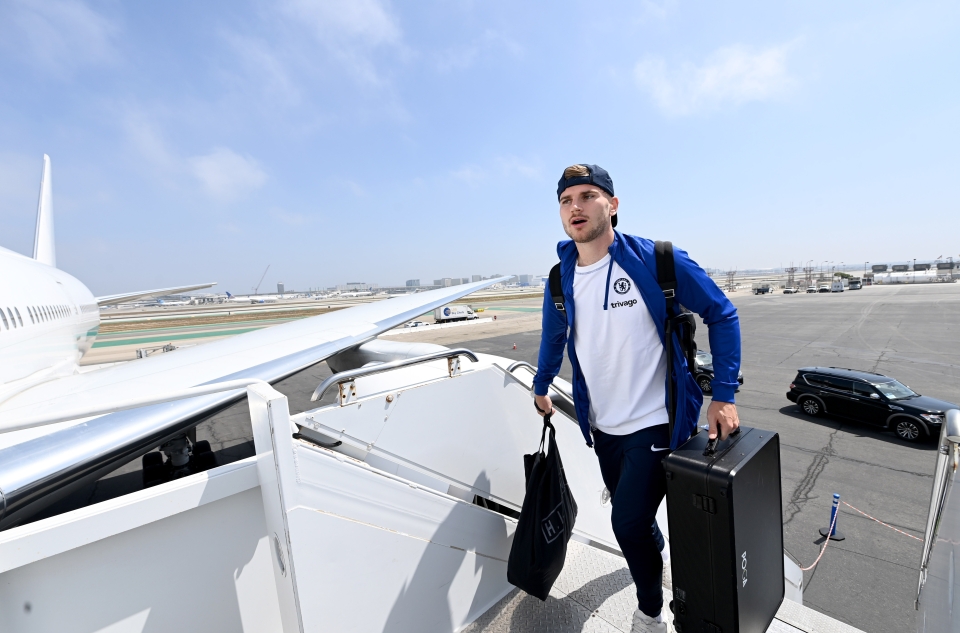 Timo Werner has provided the strongest clue to far that he may not continue playing for Chelsea in the foreseeable future.
The 26-year-old forward only started 15 games in the Premier League the previous year, but he managed to score four goals.
Werner is aware that in order for him to have a shot at playing in the World Cup this winter, he needs to rack up some playing time first.
Although Romelu Lukaku has gone out on loan to Inter Milan from the Blues, Raheem Sterling's signing has increased the level of competitiveness within the group.
Werner has spent a lot of time playing on the left side of the field, which is the position that Sterling is most likely going to adopt.
Werner responded, when asked if he might be happy playing for Chelsea for the upcoming season, "I could be happy anyplace." It is obvious that I want to play more, and it is also obvious that I should play more in order to first get into good shape for the World Cup, and second, to increase my chances of actually playing in the World Cup.
"It doesn't make any difference whether the World Cup is held in the summer or in the winter. I believe that it would be best for everyone involved if I played either half of the season or the entire season. It makes no difference to how I feel about anything.
"But even so, there are still four months left until the World Cup, and we have a lot of business to take care of with Chelsea. There will come a point when you have to start thinking about the national team, but that time is not yet.
Werner admitted that he and Tuchel have not had a conversation regarding his current circumstance, and he continued by saying, "The manager always has different ideas, different thinking, and what you need in various games."
"During many of the games, he did not have me in his thoughts; thus, I work hard to rectify that. It is the same as it was when Romelu arrived, so it is not different from the previous season. We faced extremely fierce competition. Nothing has changed in that regard.
"When you play for a great club like Chelsea, there is always competition. You have the opportunity to demonstrate throughout the preseason that you want to play and that you are a player who wants to be included in the starting eleven. That's the approach that I take.
Werner is paid a weekly salary of £270,000, and it is possible that the club may have a difficult time finding another club in Europe that is ready to take on those payments.
When asked about Werner's potential future with the club, Thomas Tuchel, manager of Chelsea, responded, "We need to see, but everybody is accountable for their own situation."
"Timo played 45 minutes like everyone else and scored, and from there we go," the rest of the sentence said.