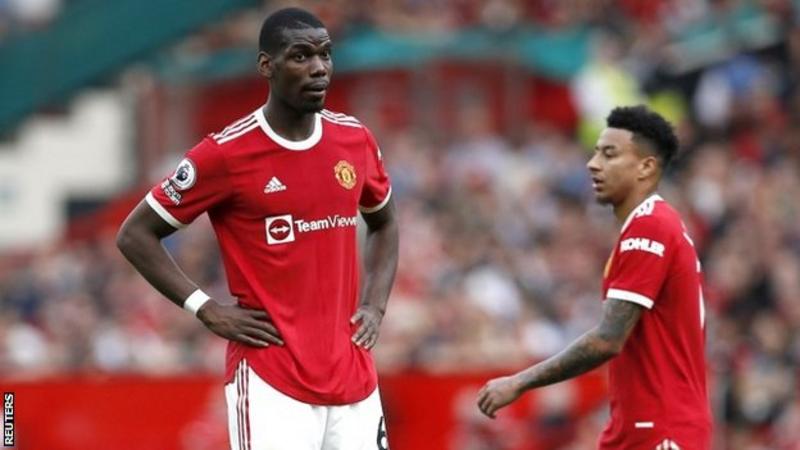 Paul Pogba announced his departure from Manchester United in the summer, citing the desire to demonstrate to the club that "they made a mistake."
The France midfielder won the World Cup with his national team in 2018, but the only trophies he brought home to Old Trafford with his club were the Europa League and the Carabao Cup during his second stint at Manchester United, which lasted for six years. He is expected to return to Juventus on a free transfer.
Over the course of his last three seasons, he scored only eight goals.
This season, though, Pogba is not the only famous figure in Europe's major leagues who has something to prove to his critics and fans.
Who else, besides players who have had less than satisfying loan periods or others who have had very little game time, is in desperate need of a significant campaign?
In the previous four years, there has been a significant decline in Dele Alli's popularity.
While he was still a teenager and in his early 20s, during his first three seasons at Tottenham, he scored 46 goals from the centre of the field.
But instead of going on and improving, he appeared to move backwards, scoring only 21 goals in the next three and a half years. As a result, Spurs agreed to let him transfer to Everton without any upfront money being paid by Everton.
However, the new environment did not prove to be particularly beneficial for Alli, as he did not score in any of his 11 appearances and made just one start in the first half of the season.
It is possible that the 26-year-old will perform better for Frank Lampard's team this season now that Everton has avoided relegation and the pressure that came with it. Who knows what the future holds for the former England international if he does not win the competition?
Donny van de Beek could not have asked for a finer managerial appointment at a better time than Erik ten Hag's arrival at Manchester United. It is difficult to envisage a greater managerial appointment at any other club.
Before moving on to United, the Dutch central midfielder played 110 times for Ten Hag at Ajax, scoring 32 goals during his tenure there.
However, throughout his time under Ole Gunnar Solskjaer, he was only given four Premier League appearances in over a year and a half. After that, he went on to have a dismal loan stint with Everton.
Under Solskjaer's management, it was likely believed that he would leave Old Trafford this summer; but, under Ten Hag's leadership, he has a significant opportunity to become a major member of the squad and to show Solskjaer that he was incorrect.
The purpose of a loan stint is to help a young player advance their career, but in the case of Scotland midfielder Billy Gilmour, it appears to have done the opposite and hurt his image.
After making 22 appearances for Chelsea when he was still a teenager, many people anticipated that a loan spell at Norwich and a season of regular play would be the turning point in Gilmour's career.
However, he only appeared in sixty percent of Norwich's Premier League games because the club was relegated without putting up much of a fight, and he did not score any goals during that time.
It will be a significant year for the Scotsman regardless of whether he plays for Chelsea or tries his luck somewhere else.
The second portion of Romleu Lukaku's time spent at Chelsea was a huge letdown.
When the Belgium striker was brought in from Inter Milan for a fee of 97.5 million pounds last summer, it was hoped that he would complete the puzzle that had been lacking at Chelsea.
Even though he scored 15 goals for Chelsea, there was a distinct impression that the squad did not play to his abilities, and he had stretches where he was completely left out of the lineup. It was evident that he was miserable at Stamford Bridge.
Even though it was his decision to leave, he is currently back at Inter on loan, and he will want to show manager Thomas Tuchel what he could have had if he had constructed a team around him instead of leaving him on the bench.
Marcus Rashford's off-the-field work has been criticised for interfering with his ability to perform well on the football field. To disprove these allegations, Rashford needs a breakout year with Manchester United.
The young man, then 24 years old, shot to fame in 2020 as a result of his instrumental part in convincing the government to give students free meal vouchers during the summer break from school.