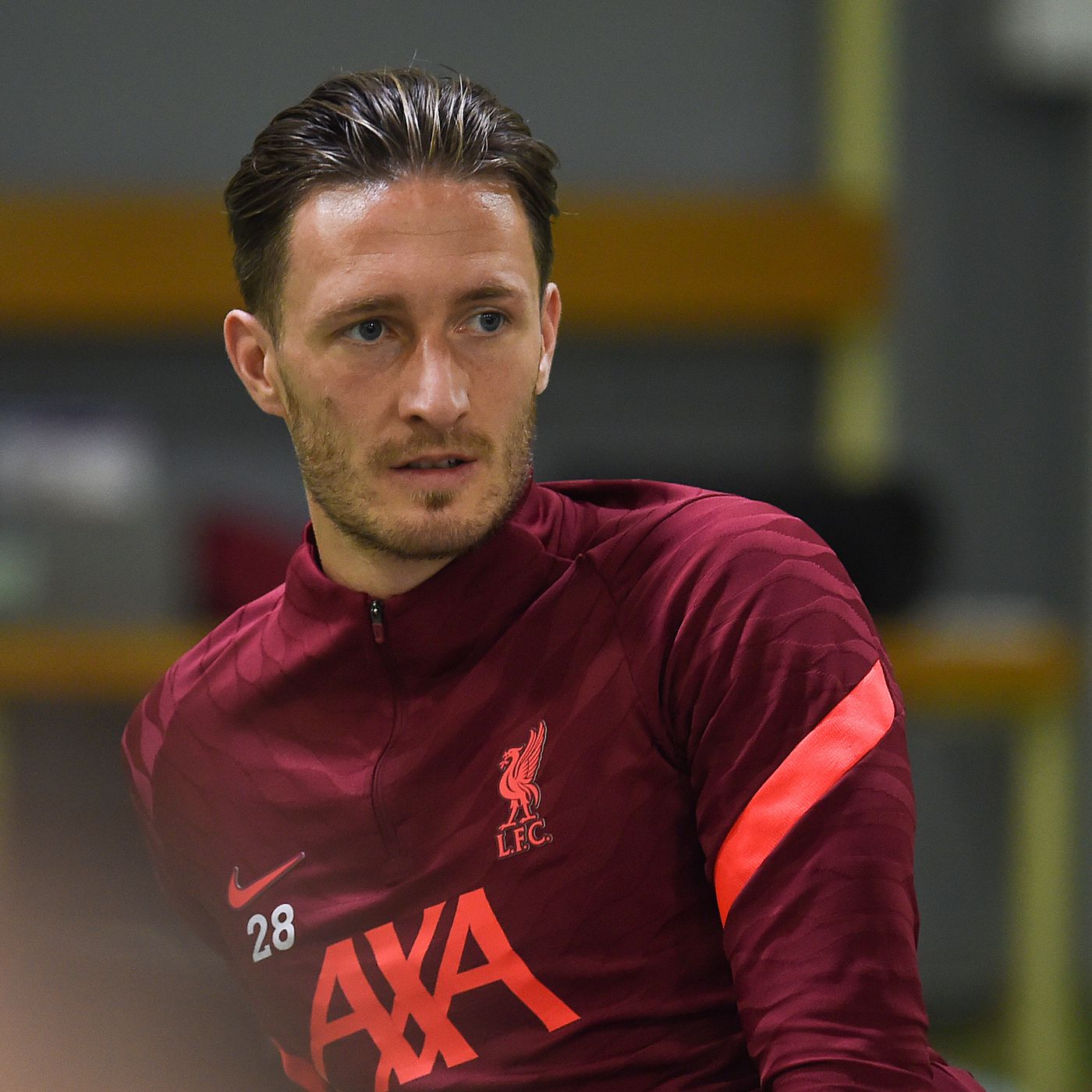 We must now bid farewell to one of the most intriguing acquisitions in recent memory made by Liverpool. Ben Davies, who only this week completed a trade to Rangers, was never really given the chance to make an impression on Reds fans. After 18 months with the club, the 26-year-old player will depart Anfield without having appeared in a single minute of competitive football for Liverpool.
Rangers will pay a guaranteed $3 million (about $3.5 million), and Liverpool will receive an additional £1 million (about $1.25 million) in add-ons that are related to appearances and team performance. Liverpool will feel as though they got a decent deal.
Although a portion of Rangers' money will be owed to Davies' old club as part of a sell-on clause stipulated in the original move, this represents a significant profit on the initial £500,000 ($593,000) the Reds paid to Preston in January 2021.
It seems like a step in the right direction, a chance to start over, and an opportunity for Davies to put an unusual time in his life in the past.
He is going to be playing for a team that has a high chance of winning trophies in the coming years because they were finalists in the Europa League and he is going to be joining that team.
According to GOAL's understanding, the Rangers had a lot of stiff competition when trying to sign him. Middlesbrough, in particular, was interested, and it is believed that Blackburn made a concerted effort to be involved as well.
Although Stoke and Burnley made loan offers, none of them were ultimately able to match the appeal of Rangers. Rangers' sports director Ross Wilson bargained personally with Julian Ward, his Reds counterpart, during a face-to-face meeting in Blackpool, of all places.
And with that, Davies leaves Liverpool, where his 'career' consisted of coming off the bench for a combined 40 minutes across two preseason appearances as a substitute last summer.
During the 2020-21 season, he made eight appearances on the bench, but he was never given a chance to play a competitive game while wearing a red shirt. Certainly not the "great story" that Jurgen Klopp described when he first joined the team.
To be truthful, the signing of Davies was motivated more by a sense of obligation than by anything else.
According to what Jurgen Klopp has stated, "It's probably evident that in a regular transfer window, without any complications, we would not look at Preston [to see] if there is a player for us." It's not very likely to happen."
But at that time, Liverpool was in an extraordinary circumstance in which all of their senior center-backs, as well as the midfielders who had been put back to cover for them, found themselves wounded. They were in urgent need of bodies, which is why Davies and Ozan Kabak were signed in the final twenty-four hours of the transfer window.
Up until that moment, Davies' career had been focused on playing in lower leagues. He had played approximately 150 games for Preston, in addition to spending loan periods with teams such as York, Tranmere, Southport, Newport, and Fleetwood.
Even Preston was taken aback when Liverpool made their offer because he had a great reputation as a left-sided center-back with a solid temperament.
Davies had, in fact, been expected to sign a pre-contract deal with Celtic, after a mooted move to Bournemouth had failed to materialize earlier in the window; nevertheless, on February 1, 2021, he was talking about his "great opportunity" to play for Liverpool at Anfield.
While this was going on, Klopp was talking about how his new player had "potential" and how the combination of his passing ability and adaptability made him a "very interesting" option.
The Reds manager continued by saying, "We believe one hundred percent in development." "Ben and I are going to have to do everything we can to make sure that this story turns out fantastic."
However, a few days later, when the team played at home and lost to Brighton, Davies was on the substitutes' bench. Jordan Henderson and Nat Phillips started at center defense in that game. Davies' adjustment process was challenging.
He suffered a hamstring injury that Liverpool believed was caused in part by the increase in the intensity of training, and as a result, he was unable to displace Phillips, Kabak, or Rhys Williams in Klopp's starting line-up. Williams, who is a Preston fan and counts Davies as one of his inspirations, is ironic given that Davies was unable to displace Phillips, Kabak, or Davies.
He wasn't even good enough to make the substitutes' bench as Liverpool concluded the Premier League season with five victories and a tie, which was good enough for third place and a spot in the Champions League.
Williams and Phillips were the improbable heroes, with Klopp giving the reason for Davies' absence as "a muscle issue."
During the previous summer, he participated in a pre-season match in Salzburg versus Wacker Innsbruck, a team from Austria's second level. The match lasted for thirty minutes.
Then, a few weeks later, he made a substitute appearance for Liverpool in a friendly match against Osusana at Anfield. He came on for Ibrahima Konate, who had just signed with the club as a new player.
One week later, he made a change, transferring to Sheffield United for the remainder of the season. The right move, according to insiders within the club, with Davies likely being able to slot in neatly to the three-man defense of the Blades.