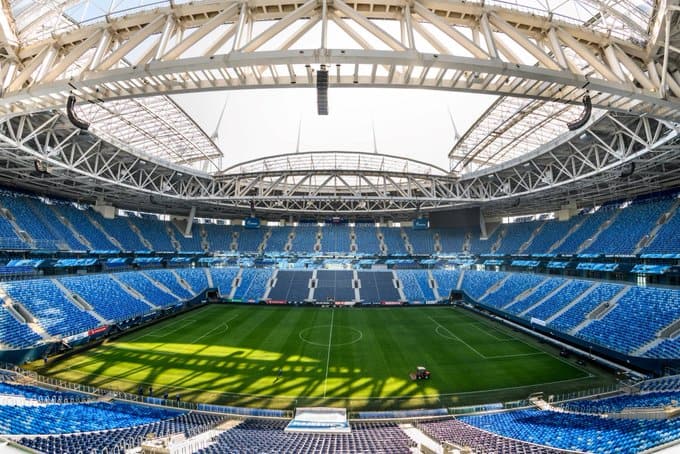 The finals of the current season (2019-20) of the Champions League will be played at the Gazprom Arena in St. Petersburg, Russia. The UEFA Executive Committee announced this on Tuesday night. The final match to be held in 2022 will be held at Allianz Erin in Munich, Germany. At the same time, the title of 2023 will be played at Wembley Stadium in London, England. Russia will host the Champions League final for the second time. The last time in 2008 was the final between Manchester United and Chelsea at the Luzhni Stadium in Moscow. United then won in a penalty shootout.
The finals will be played at the Allianz Arena after seven years. The last time Chelsea won was in the title match between Chelsea and Bayern Munich in 2012. At the same time, the Champions League final will be held for the third time at Wembley Stadium. Earlier in 2011 and 2013, the stadium had a title match. Wembley also hosted in 1963, 1968, 1971, 1978 and 1992, but the tournament was then called the European Cup.
WATCH LIVE: #UEFAExCo press conference from Ljubljana, Slovenia…

Click here: https://t.co/kQbwFiTDIM pic.twitter.com/tHGalJCIsm

— UEFA (@UEFA) September 24, 2019
???? The 2021 UEFA @ChampionsLeague final will be held at the St Petersburg Stadium, Russia.#UEFAExCo pic.twitter.com/GKpFTXBfVx

— UEFA (@UEFA) September 24, 2019
UEFA said that the Europa League 2021 final would take place at the Ramon Sánchez Pijjuan Stadium in Seville, Spain. The Europa Conference Cup will begin in 2021. In comparison, it will be played every Thursday from 6:45 pm and 9:00 pm Central European Time (CET). The final of the Champions League was last played at the Vandra Metropolitano Stadium, a home ground in Madrid, Spain. Liverpool then defeated Tottenham Hotspur.