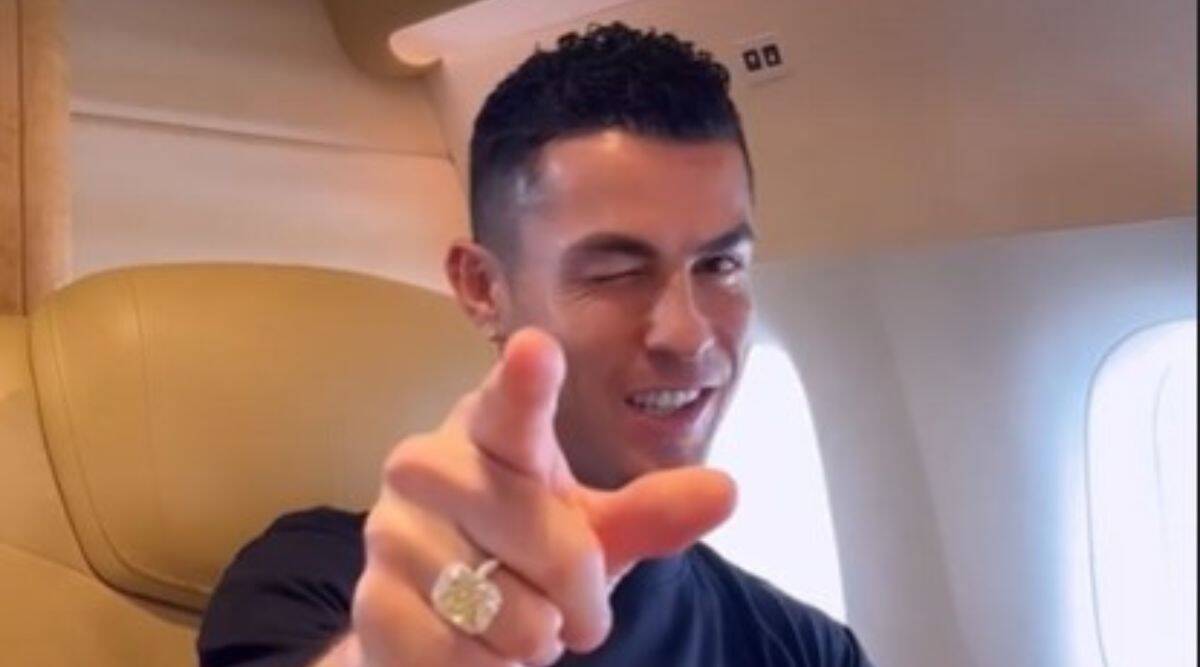 Portuguese soccer superstar Cristiano Ronaldo has reportedly completed his medical with Saudi Arabian team Al Nassr, according to the Daily Mail. In an Instagram video, Ronaldo can be seen on a plane heading to Saudi Arabia with a wink and a message saying "Hi guys. See you soon." The former Manchester United player is set to undergo his medical on Tuesday and will be officially unveiled by the team later that day. Al Nassr shared a post on Instagram announcing Ronaldo's arrival, saying he will be unveiled at Mrsool Park at 7pm local time.
Media reports suggest Ronaldo could earn up to $200 million per year from the deal, making him the highest-paid soccer player in history. Al Nassr tweeted about the signing, saying Ronaldo "will not only inspire our club to achieve even greater success but inspire our league, our nation and future generations, boys and girls to be the best version of themselves."
The move to Al Nassr marks a new chapter in Ronaldo's storied career. The 37-year-old forward left Manchester United last month following an explosive television interview in which he claimed to feel betrayed by the club and to have no respect for its Dutch manager Erik ten Hag. Ronaldo has enjoyed a highly successful career, winning numerous accolades and titles with Manchester United, Real Madrid, and the Portuguese national team. His move to Al Nassr is expected to bring a new level of attention and excitement to the Saudi Pro League.
While details of the deal have not been officially announced, it is believed to be a multi-year contract worth a staggering $200 million per year. This would make Ronaldo the highest-paid soccer player in history, surpassing even his own record-breaking contracts with Manchester United and Real Madrid. The signing is a major coup for Al Nassr, who will no doubt hope to capitalize on Ronaldo's massive global fan base and on-field success.
Ronaldo's official unveiling at Mrsool Park on Tuesday is sure to be a highly anticipated event, with fans and media from around the world expected to be in attendance. The Portuguese superstar will no doubt be eager to hit the pitch and begin a new chapter in his career with his new team.