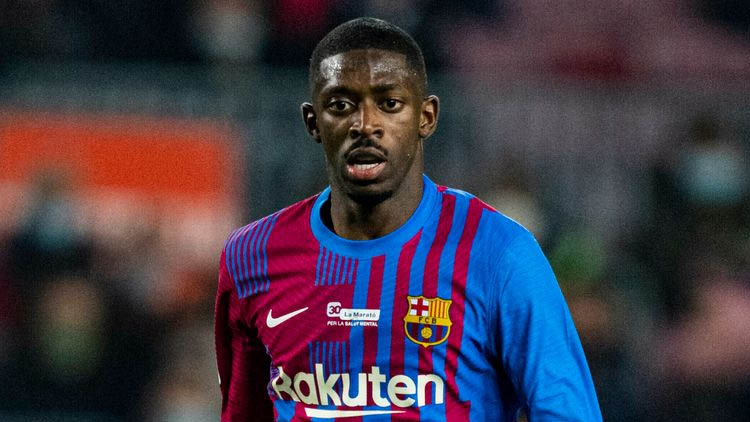 Ousmane Dembélé, the dynamic winger of Barcelona, has been making waves in the world of football. His recent comments on the changing dynamics of La Liga, the departure of Karim Benzema from Real Madrid, and his future at Barcelona have sparked interest among fans and pundits alike.
Dembélé, who played a pivotal role in Barcelona's recent league title victory, their first in four years, shared his thoughts on the departure of Benzema from Real Madrid. Benzema, the reigning Ballon d'Or holder, left Real Madrid for Al Ittihad, leaving a significant void in the team. "Without Benzema, Real Madrid loses a lot. Real Madrid without Benzema is not the same. It will be a very important loss," Dembélé said. He also acknowledged Benzema's contribution to La Liga, stating that his departure would be a significant loss for the league as well.
While Dembélé acknowledged the prowess of his competitors, he also expressed admiration for his teammates. He particularly praised Robert Lewandowski, the Barcelona striker who beat Benzema to La Liga's Pichichi Trophy in his final season in Spain. "He is a great player, he scores many goals. I have a good relationship with him, both on and off the pitch. He is a good person and a phenomenal player," Dembélé added.
Dembélé's humility was evident when he spoke about his own performance. Despite being hailed as the best winger in world football by Barcelona's manager, Xavi Hernandez, Dembélé modestly disagreed. He instead highlighted other players like Vinicius Junior and Rafael Leao, stating, "I can't say I'm the best in one-on-ones because there are other very good players in that facet, like Vinicius (Junior) or (Rafael) Leao. They are very good footballers."
Looking ahead, Dembélé confirmed that Barcelona is in talks to extend his contract until 2027. He expressed his happiness at the club and his desire to continue contributing to its success. "It's going very well. Barcelona want me to renew until 2027, my agent will talk to them. I'm happy in the team, also at home in Barcelona. We'll see what happens," he said.
Dembélé also shared his ambitions for the upcoming season, particularly his desire to win the Champions League, a title that has eluded Barcelona for several years. He acknowledged the challenges they faced in the past seasons but remained optimistic about their prospects in the future.
In conclusion, Dembélé's insights provide a unique perspective on the current state of La Liga and his role within it. His humility, ambition, and commitment to his team are clear indicators of his rising stature in the world of football.