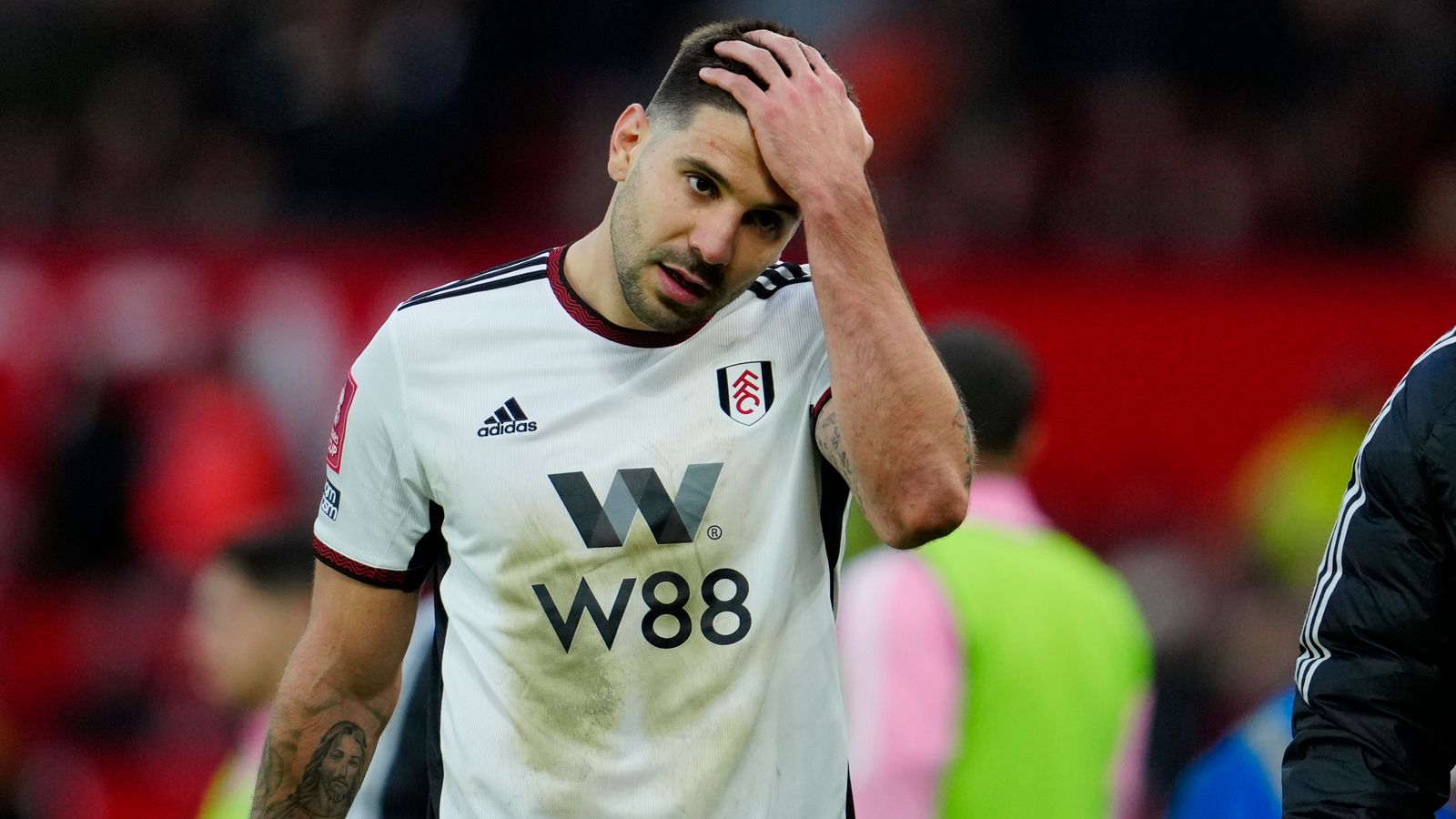 Fulham FC striker Aleksandar Mitrovic has been slapped with an eight-match ban and a £75,000 fine by an independent regulatory commission after he pushed referee Chris Kavanagh during their FA Cup quarter-final clash against Manchester United on March 19th. The Serbian player has already served the first game of his suspension during Fulham's 2-1 loss to Bournemouth in the Premier League.
Mitrovic's initial three-match ban was extended by three games for violent conduct towards a match official, and a further two games were added for using language that was "improper, abusive, insulting, and threatening". Although Mitrovic admitted to the latter charge, he unsuccessfully contested the violent conduct charge.
Fulham manager Marco Silva has also been handed a two-match touchline ban and a £20,000 fine for using abusive and insulting words or behavior towards Kavanagh and the fourth official. Silva has denied the charge of throwing a water bottle towards the assistant referee, but it was upheld by the commission. A second fine of £20,000 was imposed for questioning the integrity of the referee during his post-match press conference.
The Football Association (FA) has expressed its intention to appeal the independent regulatory commission's sanctions on Mitrovic and Silva, stating that they will await the written reasons before confirming their final position.
In the aftermath of the match, both Mitrovic and Silva issued apologies for their actions, admitting their emotions got the better of them during the heated FA Cup clash.
Mitrovic said, "On a personal level, I regret my actions that led to me being sent off. I allowed my frustration to get the better of me, and how I reacted was wrong." Silva echoed his sentiment, stating, "I should have controlled my own emotions better. I regret what happened."
The FA's appeal could result in even sterner punishments for the Fulham duo, as the governing body is determined to ensure appropriate sanctions for incidents involving match officials.
Fulham FC was also fined £40,000 for failing to control their players during the match, bringing the total fines to £155,000 for the club, player, and manager. The FA will publish the full written reasons of the commission as soon as they become available.