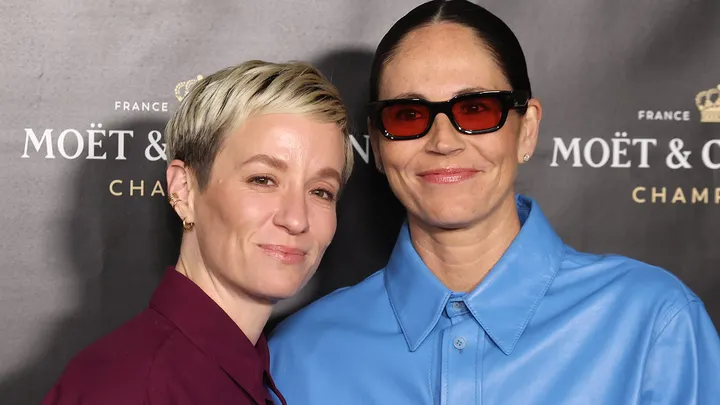 A group of 40 prominent professional, Olympic, and Paralympic athletes, including soccer stars Megan Rapinoe and Becky Sauerbrunn, and recently retired basketball player Sue Bird, have co-signed a letter opposing the proposed Protection of Girls and Women in Sports Act. The letter, sent to House lawmakers and organized by the LGBTQ+ advocacy group Athlete Ally, highlights concerns that the bill would not protect women in sports but instead harm and exclude transgender and intersex athletes.
The athletes' letter expresses their commitment to gender equity in sports and urges policymakers to focus on issues that have plagued women athletes for decades, such as equal pay, abuse and mistreatment, uneven implementation of Title IX, and lack of access and equity for girls of color and girls with disabilities. They emphasize that the proposed bill, H.R. 734, would serve to isolate and exclude transgender and intersex children from the mental and physical health benefits of sports participation.
The Protection of Girls and Women in Sports Act, introduced in February by Rep. Greg Steube, R-Fla., seeks to amend Title IX to classify athletes based on their reproductive biology and genetics at birth. If enacted, the legislation would prohibit federally funded athletic programs from allowing individuals assigned male at birth to participate in athletic programs designated for women or girls.
Last week, the Biden administration proposed a contrasting rule, stating that blanket bans on transgender athletes would violate Title IX. Under the proposed rule, schools would be allowed to create policies restricting transgender athletes from playing on more competitive teams if such policies aim to ensure fairness or prevent sports-related injuries.
In recent years, 20 states have implemented laws banning transgender athletes from participating in public schools and colleges, including Kansas, South Carolina, Tennessee, Georgia, and Oklahoma. The Biden administration's proposal would challenge these existing bans, emphasizing the importance of inclusivity and equal opportunity in sports.
House lawmakers are expected to consider the Protection of Girls and Women in Sports Act next week. As the debate continues, the voices of prominent athletes and advocacy groups will play a critical role in shaping the future of sports legislation.