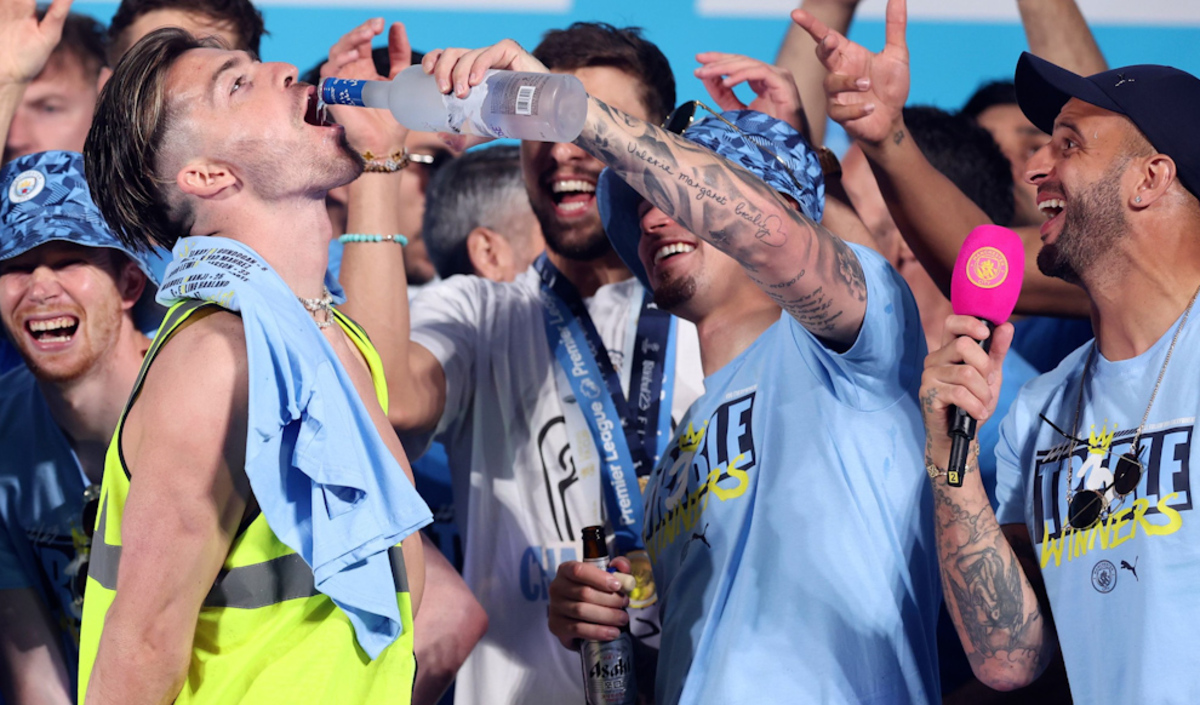 Manchester City's treble triumph was a historic moment, with the celebrations echoing the magnitude of the achievement. Among the revelers was Jack Grealish, the English winger who became the poster boy of the festivities. However, the partying took an unexpected turn when Ruben Dias, Grealish's teammate, couldn't handle his drink and ended up vomiting in Grealish's mother's bag, as revealed by City's goalkeeper Ederson.
The celebrations were a three-day affair, starting in Istanbul, moving to Ibiza, and culminating in Manchester. Grealish, known for his love of a good party, was at the center of the festivities. However, the partying took a toll on the players, with Dias being the most affected.
Despite the wild celebrations, Grealish's commitment to his professional responsibilities remained unshaken. Post the treble triumph, he joined the England national team for the Euro 2024 qualifiers against Malta and North Macedonia. Grealish's performance at the Etihad this season, with five goals and 11 assists in 50 games, has earned him a spot in Gareth Southgate's squad.
However, Southgate has urged Grealish to keep his partying in check. Acknowledging the emotional high of winning the Champions League, Southgate emphasized the importance of maintaining focus and readiness for international duties. The England manager's message to Grealish was clear – there is a line that should not be crossed.
Grealish's journey from the wild treble celebrations to the Euro 2024 qualifiers is a testament to his dedication and commitment. As he navigates the highs of victory and the responsibilities of his career, Grealish continues to evolve as a player, balancing his love for celebration with his professional obligations.