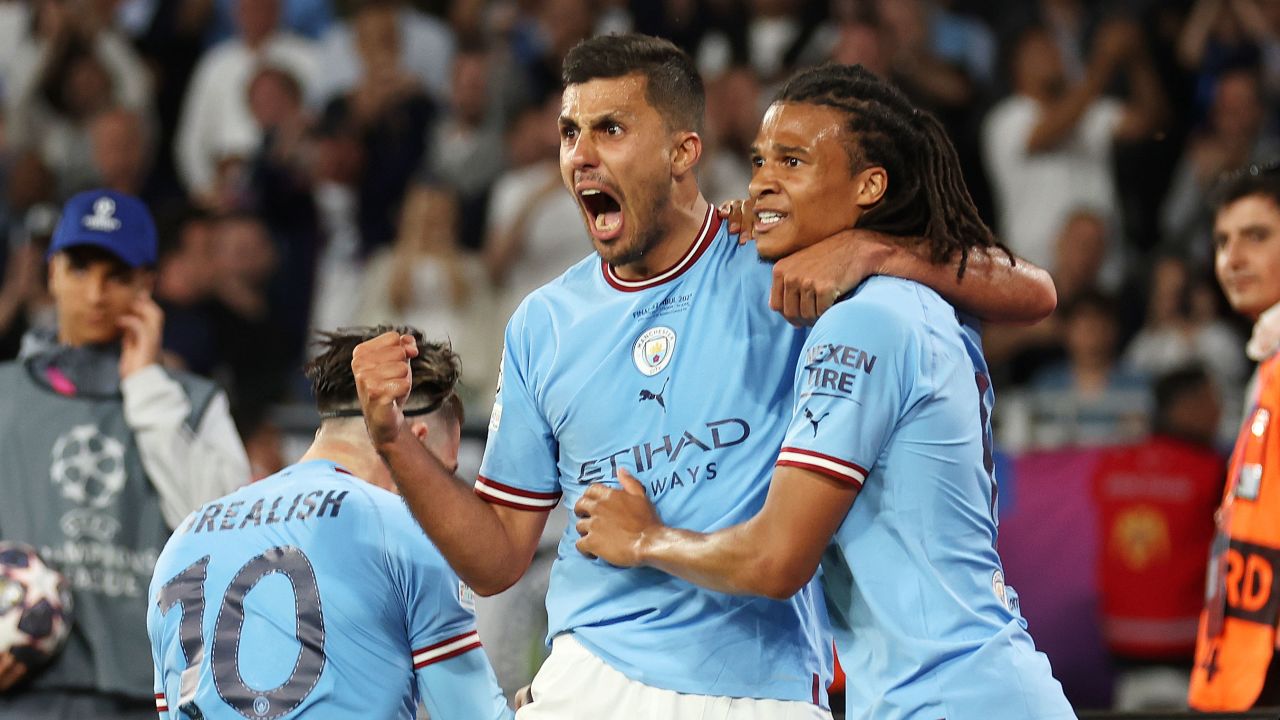 In a thrilling display of football, Manchester City has etched its name in the annals of European football history. The team's 1-0 victory over Inter Milan in the UEFA Champions League final in Istanbul marked the completion of an unprecedented treble, a feat that cements their status as one of the most dominant teams of this era.
The match, which was expected to be lopsided, turned into a nail-biting encounter as both teams showcased their tactical prowess. However, it was City's Rodri who broke the deadlock with a vicious strike deep into the second half, sending the City supporters into raptures.
This victory is not just a testament to City's on-field brilliance but also a reflection of the club's strategic investments and meticulous planning. Since being taken over by Abu Dhabi's royal family in 2008, the club has seen a meteoric rise, with their net spending on players surpassing $1 billion, the highest in the world.
The Champions League trophy, the most coveted prize in European club football, adds to City's Premier League and FA Cup successes this season, making them only the tenth team in history to achieve this remarkable feat. The triumph also marks the second treble for manager Pep Guardiola, who achieved the same with Barcelona in 2008-09.
City's captain, Ilkay Gundogan, expressed his pride in the team's achievement, stating, "The Champions League is a beautiful competition, and we are all incredibly happy to have won. This team deserves the highest recognition, and winning the Champions League elevates us to the very top of the game."
The victory also sets the stage for City to potentially make more history next season. They now have the opportunity to compete in the European Super Cup and the FIFA Club World Cup for the first time and could become the first team in the history of English football to win four league titles in succession.