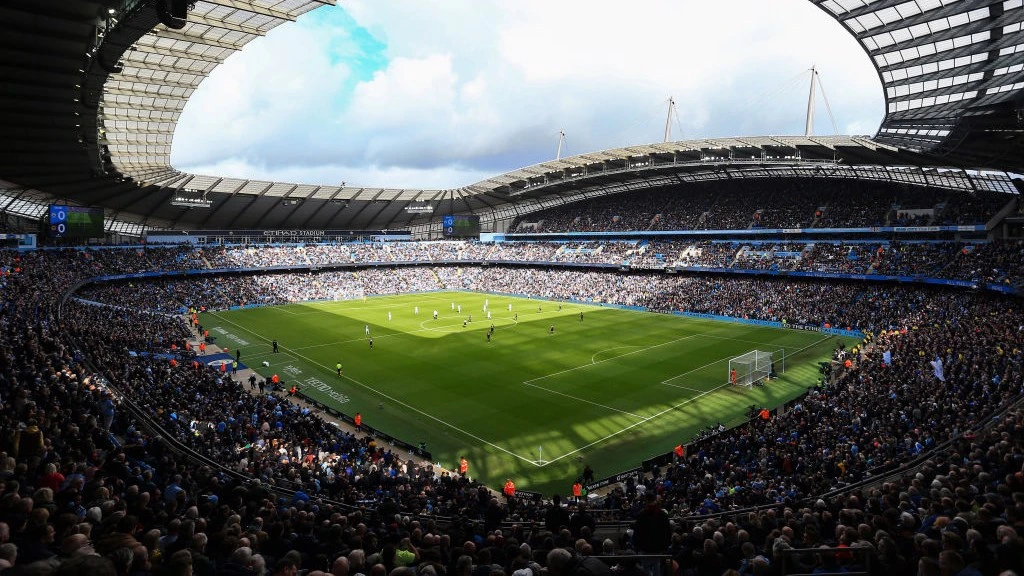 The British and Irish bid for hosting Euro 2028 has favored Manchester City's Etihad Stadium over Manchester United's iconic Old Trafford, according to official announcements. The selection of the Etihad comes as the initial list of 14 stadiums is trimmed down to 10 for next week's official submission.
Old Trafford, the largest Premier League ground with a capacity of 74,300, has been left out due to concerns about its modernity and uncertainty surrounding its availability during potential redevelopment work. Manchester City's Etihad Stadium, with its current capacity of 55,000 and plans to increase it to 60,000, is seen as a more modern option.
Manchester United released a statement confirming the mutual agreement to withdraw Old Trafford from the shortlist of potential hosts. The statement explained that, during follow-up discussions with the FA, it became clear that they could not provide the necessary certainty around Old Trafford's availability due to potential redevelopment.
Despite the setback, Manchester United remains committed to maintaining Old Trafford's status as the largest and most iconic club football ground in England. The club looks forward to future opportunities to host international matches and major events at "the Theatre of Dreams."
The British and Irish bid for Euro 2028 will compete against Turkey, with UEFA making the final decision on host stadiums once a host is established. The vote to determine the host of the tournament will take place in October this year.
In addition to the Etihad Stadium, the other English grounds proposed for hosting matches if the bid is successful include Tottenham Hotspur Stadium, St James' Park, Villa Park, and Everton's new stadium at Bramley Dock. Casement Park in Belfast, Scotland's Hampden Park, The Principality Stadium in Cardiff, and Dublin's Aviva Stadium will also be part of the shortlist.
The initial 14-strong list included West Ham's London Stadium and The Stadium of Light alongside Old Trafford. These venues are expected to be placed on a reserve list. Tottenham Hotspur Stadium could potentially be replaced by West Ham's London Stadium if a naming rights deal is agreed upon, as UEFA rules require all venues to be unbranded and neutral.