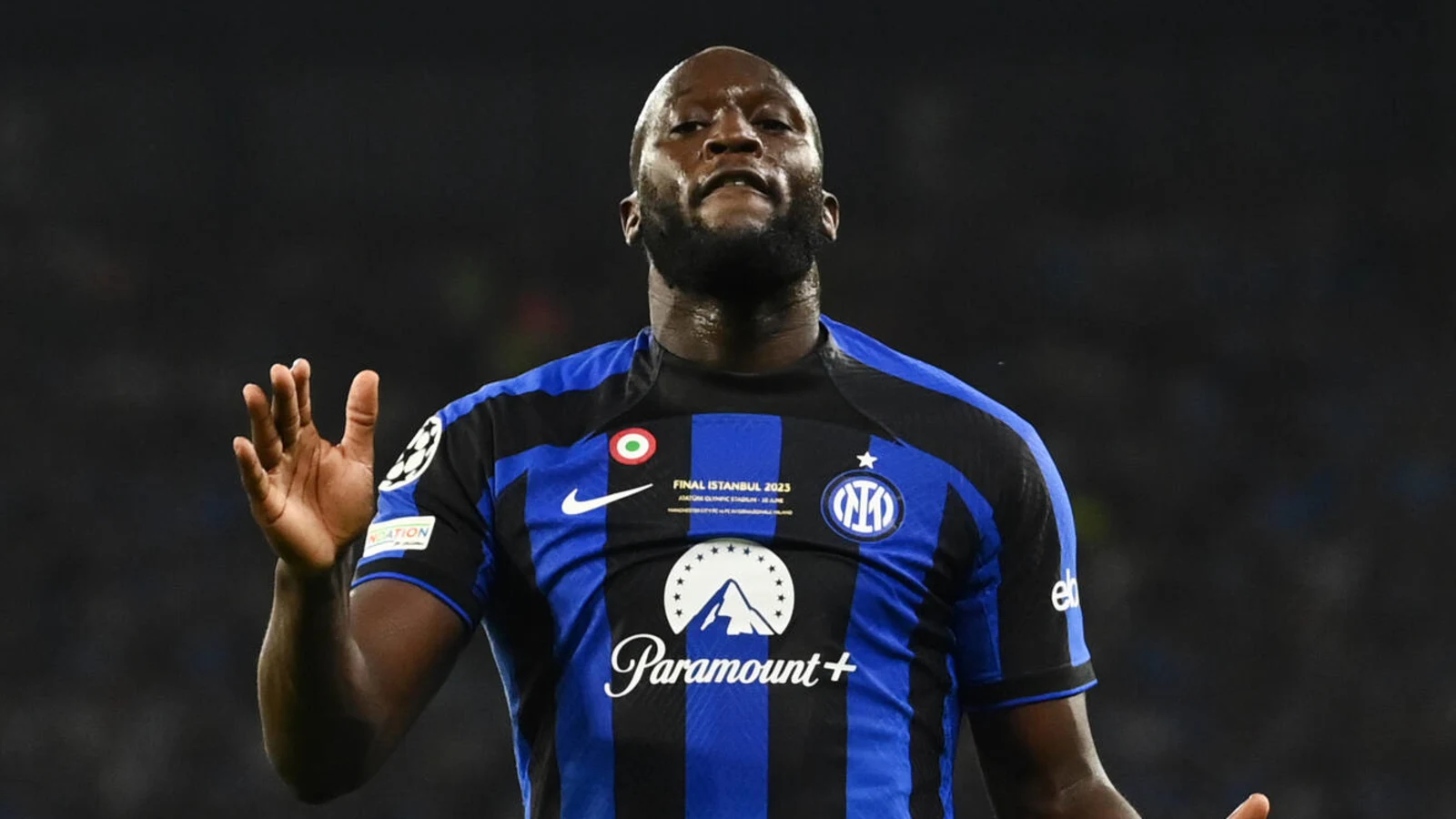 In a night of high stakes and intense drama, the UEFA Champions League final saw Manchester City clinch a historic treble, with Romelu Lukaku's missed opportunities playing a significant role in the outcome. The Belgian striker, on loan from Chelsea to Inter Milan, found himself at the center of attention for all the wrong reasons.
Lukaku entered the pitch in the 57th minute, replacing an injured Edin Dzeko. The stage was set for him to etch his name into Inter's history books, but fate had other plans. Within moments of Manchester City taking the lead, Lukaku inadvertently blocked a goal-bound attempt from teammate Federico Dimarco. This incident, which could have seen Inter draw level, was the first of several missed opportunities for the Belgian forward.
As the match progressed, Lukaku found himself in the spotlight again. A golden opportunity presented itself after a cross into the box, but his close-range header was aimed almost directly at Ederson, Manchester City's goalkeeper. The ball ricocheted wide, leaving Inter fans in disbelief. Lukaku's night of misfortune didn't end there. Another chance to draw Inter level went begging as his shot sailed wide.
The match ended with Manchester City celebrating their first-ever Champions League victory, completing a historic treble. Meanwhile, Lukaku was left to reflect on a night of missed opportunities. His performance, marked by key errors, will be remembered as a turning point in the match.
Despite the unfortunate outcome, Lukaku's talent and potential remain undeniable. His performance in the Champions League final serves as a stark reminder of the unpredictable nature of football, where a single moment can change the course of history.