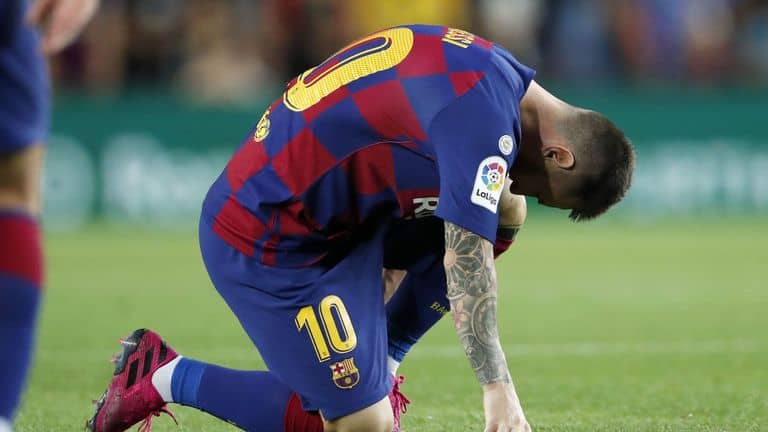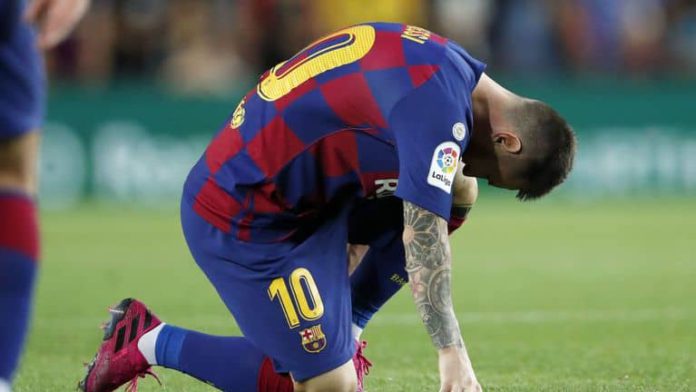 Barcelona Football Club won a 2–1 win over Villarreal on Tuesday in the La Liga encounter, but their star player Lionel Messi was injured during this match. Messi, who won the 'FIFA Player of the Year' award on Monday, had to undergo treatment in the first half of the game (Barcelona vs. Villarreal).
He looked worried about the left thigh. Due to this injury, he could not get into the match after the break and Osmane Demble had to be replaced in his place. It was a matter of satisfaction that Barcelona won the match.
For Barcelona club, Antoine Griezmann scored in the sixth minute, and Arthur Mello scored the goal in the 15th minute. After this Santi Cazorla scored the only goal for Villarreal in the 44th minute. Villarreal later tried to equalize in the match, but he could not succeed. Messi elected the FIFA player of the year award at the FIFA Football Awards on Monday.
While the Best Female Player Award went to Megan Rapinoe of America.
Messi won the Spanish League (La-Liga) title with his team last season and also traveled to the semi-finals in the European Champions League. He won the title for the sixth time, beating Cristiano Ronaldo and Virgil van Dijk.