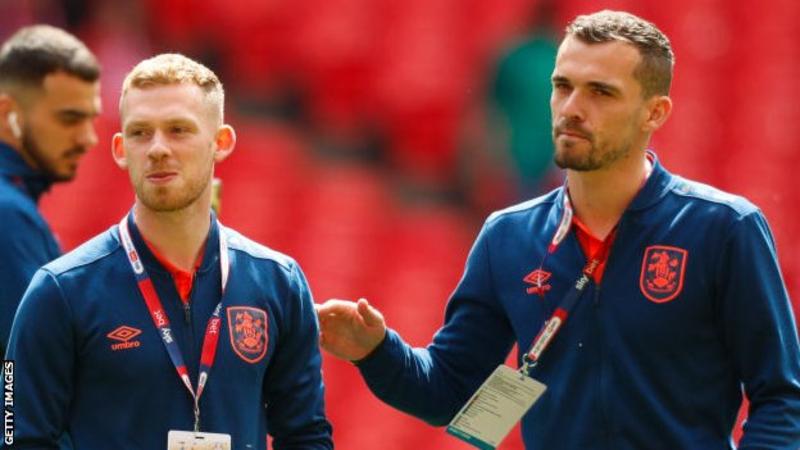 Both Huddersfield midfielder Lewis O'Brien and Huddersfield defender Harry Toffolo are in the process of being signed by Nottingham Forest.
The two were instrumental in the Terriers' surprising run to the Championship play-off final, which they competed in during the previous season but ultimately lost to Forest.
Since then, Carlos Corberan, the manager of Huddersfield, has resigned from his position with the club.
While O'Brien, now 23, has been with Huddersfield since he was 11 years old, Toffolo, now 26, came from Lincoln two years ago and has flourished as a left back since joining the club.
The one-time player for the England Under-20 national team has one more year remaining on his current deal with Huddersfield.
As a result of Forest's victory over Huddersfield in the Championship play-off final, the club earned promotion to the Premier League for the first time in more than twenty years.