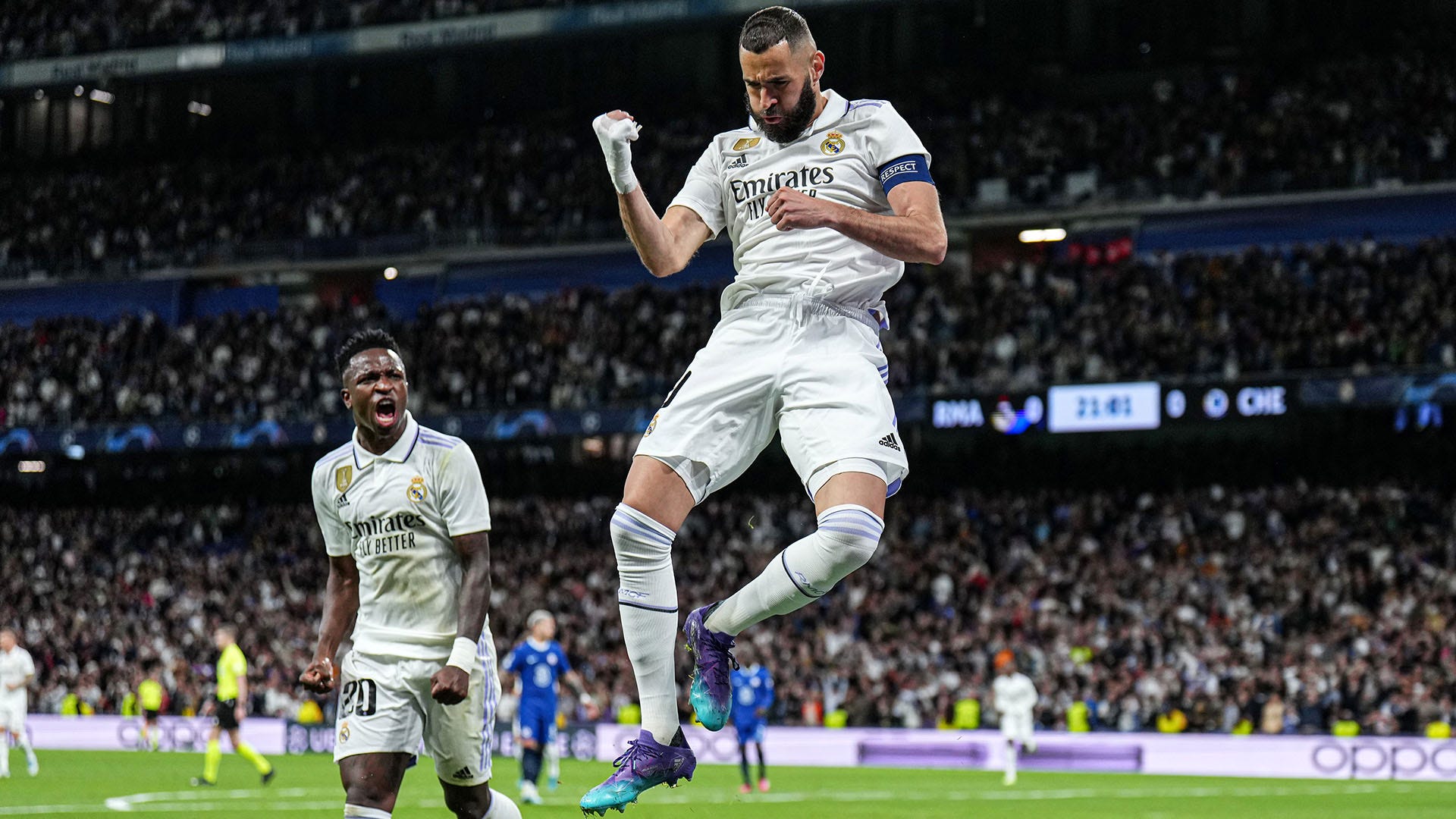 Real Madrid has put Chelsea's Champions League dreams at risk after a 2-0 win in the quarter-final first leg on Wednesday. The defeat marks the fourth consecutive game in which Chelsea has failed to score, a drought not seen in 30 years. Frank Lampard's side struggled in the final third, with Karim Benzema and Marco Asensio scoring vital goals for the Spanish giants, increasing their chances of retaining the title.
Benzema's goal, his 26th of the season for Madrid and sixth against Chelsea, showcased his experience as he found himself in the right place at the right time to tap the ball home. The former French international has now scored four Champions League goals in his last three appearances. After the match, Benzema fired a message to Chelsea on social media, posting a picture of himself celebrating with the caption: "See you in London #alhamdulillah #nueve."
The Blues will need to contain the 35-year-old striker if they want to mount a comeback in the second leg at Stamford Bridge. Chelsea must secure a victory with a margin of at least two goals to qualify for the semi-finals.
The match at Santiago Bernabeu saw Real Madrid dominate, with Chelsea's best chances in the first half coming from Joao Felix and Raheem Sterling, both denied by former Chelsea goalkeeper Thibaut Courtois. The London side's hopes for a comeback took a hit in the 59th minute when Ben Chilwell received a straight red card for pulling down Rodrygo.
Marco Asensio, a substitute, made an immediate impact just three minutes after entering the field. After receiving a pass from Vinicius on the edge of the box, Asensio's powerful low shot slipped through the legs of Chelsea defender Wesley Fofana and past goalkeeper Kepa Arrizabalaga.
Despite a late effort from substitute Mason Mount, blocked by former teammate Antonio Rudiger, Chelsea could not find the net. Their current goalless streak, including three Premier League matches, is their longest since 1993.
Frank Lampard, who returned to Stamford Bridge as coach after Graham Potter's dismissal earlier this month, embraced Real Madrid boss Carlo Ancelotti, another former Chelsea manager, at the final whistle. Speaking to BT Sport, Lampard said, "They're a very good team, but we have to believe," referring to the upcoming second leg in London.
Real Madrid's victory puts them in a strong position ahead of the second leg at Stamford Bridge on April 18. Chelsea faces a daunting challenge to overcome the two-goal deficit and keep their Champions League dreams alive.