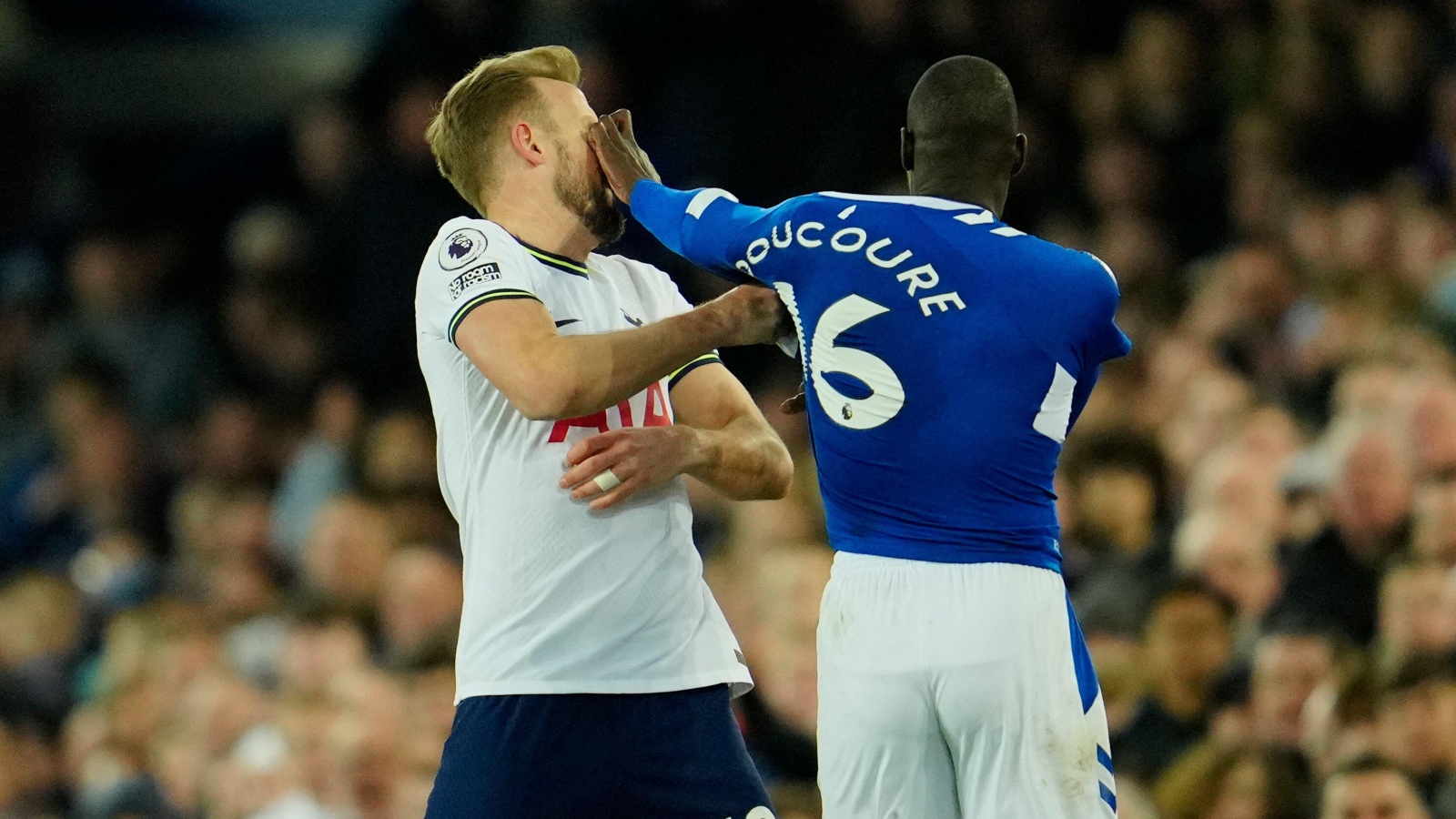 Tottenham striker Harry Kane has downplayed criticism he has received following his involvement in the red card shown to Everton midfielder Abdoulaye Doucoure earlier this month. During a Premier League match at Goodison Park, Doucoure was sent off after lashing out and making contact with Kane's face. Kane's dramatic reaction has drawn condemnation from those who believe such theatrics have no place in the game.
"I've not heard anyone say it was not a red card," Kane said, focusing on his contribution to his team's recent games. "At the end of the day, that's football, that's the way it goes, and people have their opinions. My focus was on trying to help the team in this game, and that's what I did."
While Kane's behavior during the Doucoure incident has been criticized, his goal-scoring prowess remains undisputed. The England captain scored his 23rd Premier League goal of the season against Brighton, marking the sixth time in the last nine campaigns that he has registered at least 20 top-flight goals.
In addition to addressing the red card controversy, Kane also spoke about former Tottenham manager Antonio Conte, who left the club at the end of March. Despite a tumultuous 2022/23 campaign, Kane hailed Conte as a "great man" and wished him the best for the future.
"I had a great relationship with him, and it was just unfortunate that for one reason or another, it didn't quite work," said the England captain. "I wish him luck in his next adventure, and in the meantime, we'll continue to fight with Cristian, Ryan [Mason, acting assistant head coach], and the staff and try and achieve what we set out to."
Kane acknowledged that the team needs to improve in certain situations, referring to recent matches against Southampton and Everton. "We know that Southampton game, we know the Everton game last week, we need to do better in those moments when we're leading," he explained.
Looking forward, Kane remains focused on helping Tottenham in their pursuit of a top-four finish. His winning goal in a 2-1 victory over Brighton kept the team in fifth place, just three points behind Manchester United and Newcastle in the race for Champions League qualification.