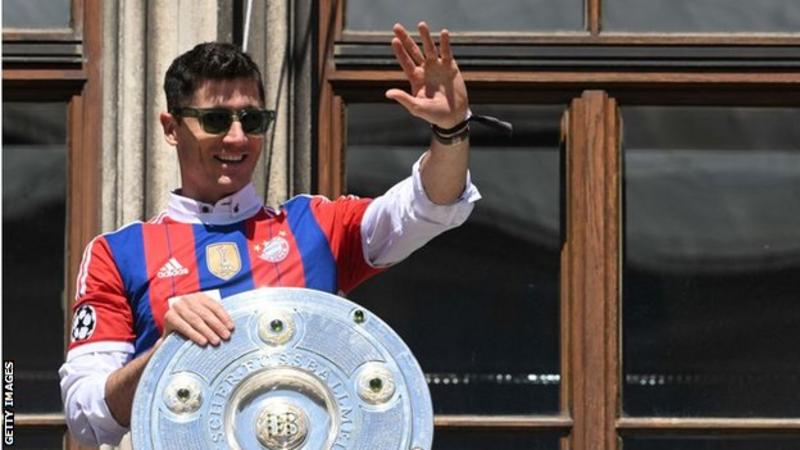 It has at long last come to pass. Robert Lewandowski is finally going to sign with Barcelona, putting an end to months of rumours and drama surrounding the transfer.
The departure will put an end to Lewandowski's eight-year association with Bayern Munich, during which time the club won eight consecutive German titles and the Champions League in 2020.
However, things did not come to a happy conclusion for either party. In the past few weeks, Lewandowski has expressed his unhappiness with his long-time employer on multiple occasions.
When he was ordered to go back to team training in the third week of July, he disrespectfully showed up late three days in a row and was strangely lethargic during the workouts.
There is a question mark over whether or not the striker was being truthful when he declared some time ago that he does not "see any opportunity to play for this club any more." Many people at Bayern thought that he was trying to get out of his contract by using this strategy.
But as the old proverb goes, what matters most is not what people think of you when you arrive, but rather what they think of you when you depart.
Because this is the second time in his career that he has attempted to force a move before the end of his contract, the recent events may tarnish Lewandowski's legacy at Bayern. He attempted something very similar in 2013 when he was still playing for Borussia Dortmund, so this is the second time in his career that he has done so.
There may have been justifiable reasons for Lewandowski to push for a move to Barcelona this summer. If we try to be understanding of Lewandowski's feelings, there may have been justifiable reasons for him to do so. Lewandowski was forced to wait a significant amount of time before getting any substantial international notice, despite the fact that throughout his eight-year stay with Bayern he had a great record of 344 goals in 375 games played.
He has been especially dissatisfied by the fact that the voters for the Ballon d'Or have ignored him on multiple occasions. The only years in which Lewandowski has been awarded the title of Best FIFA Men's Player are 2020 and 2021.
To be more specific, despite being one of the most prolific attackers of his generation, Lewandowski has not established the kind of name value that one might anticipate from such a player. Other players have taken advantage of the lucrative sponsorship and endorsement opportunities.
Lewandowski will turn 34 in a few months, so this may be his final opportunity to capitalise financially on his performances and leave behind a more significant legacy. It's possible that a revitalised Barcelona team led by manager Xavi Hernandez would be the ideal place for it to happen. At Camp Nou, Lewandowski will undoubtedly hold the position of first-choice striker, just as he did for the previous eight years at Bayern Munich.
When Bayern Munich recruited Robert Lewandowski in 2014, taking him away from their bitter rivals Borussia Dortmund, they did so with the knowledge that he had the potential to become an integral part of the club.
What they did not realise was that Lewandowski would go on to become such a consistent goalscorer and general contributor to Bayern's attack that some people have said that the Polish player is the best striker in the history of the club. This would elevate him to the level of legends like as Gerd Muller, who was active in the 1960s and 1970s.
Lewandowski's dependability may be attributed to a number of factors, including his consistent play, his professional demeanour, and his limited injury history. Lewandowski appeared in 47 games for Bayern every season on average during his time there. Because he was typically available and only occasionally out of form, the managers did not have to be concerned about the position up front.
On top of that, Lewandowski's multifaceted skill set made it easy for him to adjust to the styles of different coaches. He performed admirably under the stewardship of Pep Guardiola, Carlo Ancelotti, Hansi Flick, and Julian Nagelsmann in equal measure. They never had to worry about Lewandowski, nor did they have to worry about any disruptive sounds. While some of his teammates prompted Bayern's managers to make alterations to their strategy, they never had to worry about Lewandowski.
Lewandowski was never featured in the media for anything other than his performances on the field, with the exception of a legal dispute with Cezary Kucharski, who had previously served as his agent and business partner. Up until very recently, he had exhibited the behaviour of a true professional role model.