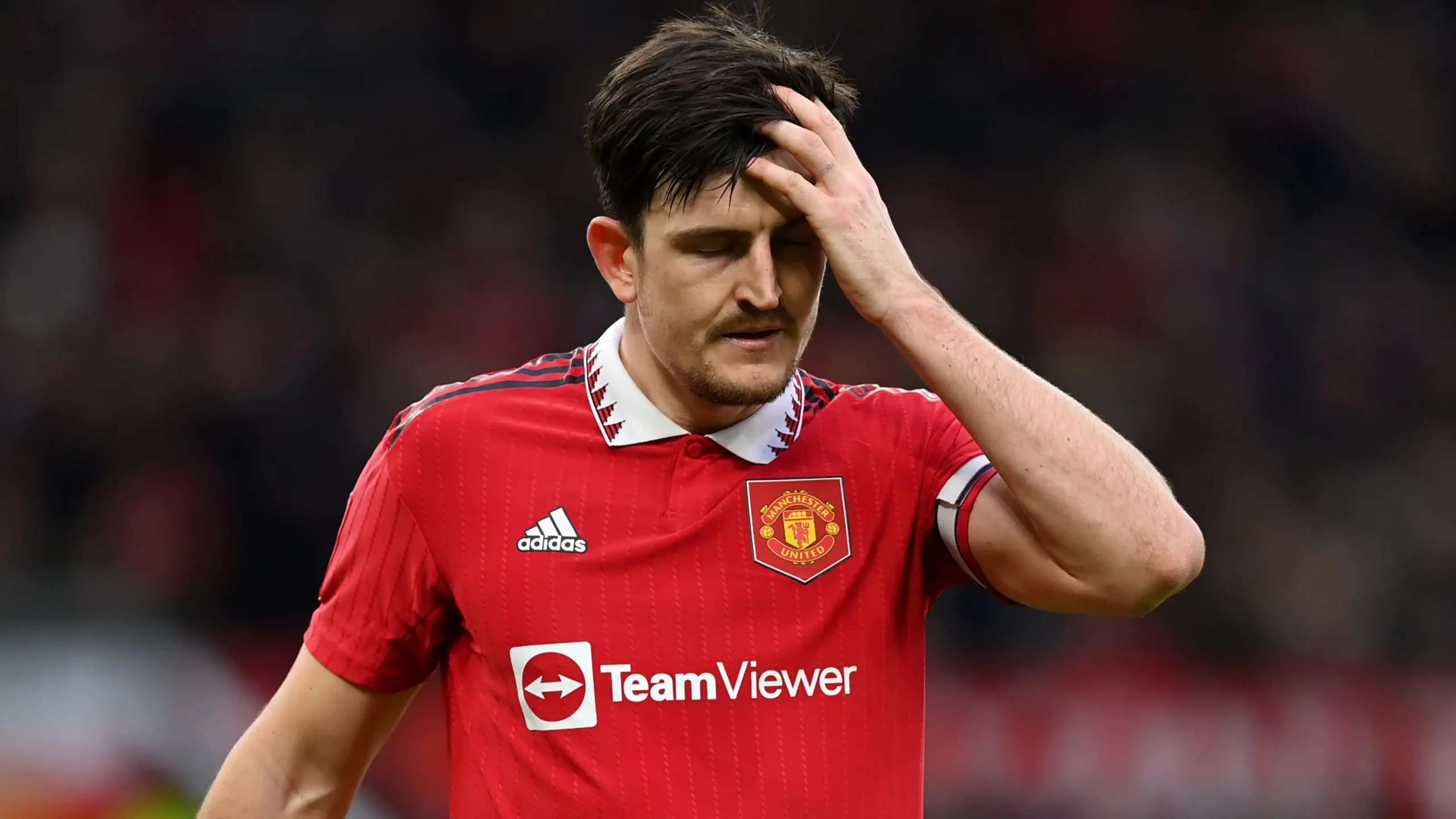 Manchester United's captain, Harry Maguire, finds himself at a crossroads. The England international's future at Old Trafford is under scrutiny, with his position in the club's defensive hierarchy seemingly under threat. Despite interest from Tottenham and Serie A clubs, Maguire appears determined to fight for his place in the United squad.
Maguire, who joined United from Leicester in 2019 for a record-breaking fee, has seen his role diminish under manager Erik ten Hag. The Dutchman has often preferred the centre-back pairing of Lisandro Martinez and Raphael Varane, leaving Maguire on the sidelines more often than not. Despite this, Maguire's commitment to the Red Devils remains unwavering, potentially impacting United's transfer plans.
United's management has been eyeing defensive reinforcements, with Napoli's Kim Min-jae on their radar. However, Maguire's refusal to consider a transfer could alter the club's strategy. If Maguire stays put, United might need to rethink their approach to bolstering their defence.
The situation is further complicated by external interest in Maguire. Tottenham, now managed by Ange Postecoglou, are keen on reshaping their defence and see Maguire as a potential addition. Serie A clubs Juventus and Inter Milan have also shown interest, presenting Maguire with potential opportunities abroad.
Despite these prospects, Maguire's focus remains on United. His determination to regain his starting position is driven not only by club loyalty but also by his ambition to retain his place in the England squad ahead of the European Championships in Germany next year.
However, some believe that Maguire is being pushed out of United. Richard Keys, former Sky Sports presenter, insists that the club should honour the remainder of Maguire's contract if he departs. This situation highlights the often complex dynamics between player contracts, club strategies, and transfer market forces.
As the summer transfer window approaches, the saga of Harry Maguire's future at Manchester United continues to unfold. His decision could have far-reaching implications, not just for his career, but also for United's defensive line-up and transfer strategy.