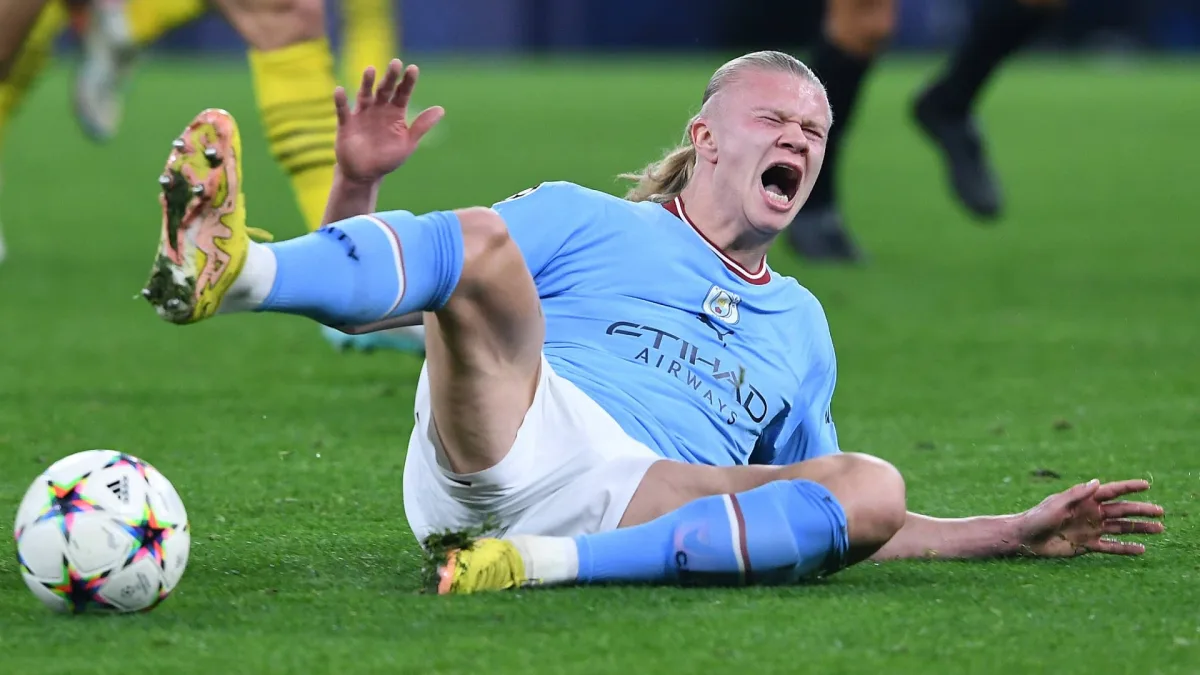 Norwegian football fans were left reeling today as it was announced that their star striker Erling Haaland would be missing the upcoming Euro 2024 qualifiers due to a groin injury. Haaland, who has made a name for himself with his goal-scoring prowess, will be a significant loss for the national team as they face crucial qualifying matches.
The 23-year-old, who currently plays for Manchester City, picked up the injury during a training session with his club. While the extent of the injury is not yet clear, it has been confirmed that Haaland will be sidelined for at least a week, ruling him out of Norway's upcoming fixtures.
Norway's head coach, Ståle Solbakken, expressed his disappointment at the news, saying, "We will miss Erling's talent and presence on the pitch, but we have to focus on the players who are here and find a way to secure the results we need without him."
The absence of Haaland leaves a considerable void in Norway's attacking lineup, and it remains to be seen how they will fare in the crucial qualifying matches without their star forward. Fans and pundits alike will be eagerly watching to see who steps up in Haaland's absence and whether the team can maintain their push for a place in the Euro 2024 tournament.
The injury also raises concerns for Manchester City and their manager, Pep Guardiola, as they face Bayern Munich in the upcoming Champions League quarterfinals. Guardiola will be hoping that Haaland makes a swift recovery and is available for the crucial European clash, as his goal-scoring abilities could prove vital in their quest for Champions League glory.
As football fans worldwide wait for more news on Haaland's recovery, it is clear that his absence from the Euro 2024 qualifiers will have a significant impact on Norway's national team. The upcoming matches will be a true test of their resilience and determination as they seek to secure their place in the prestigious European tournament.