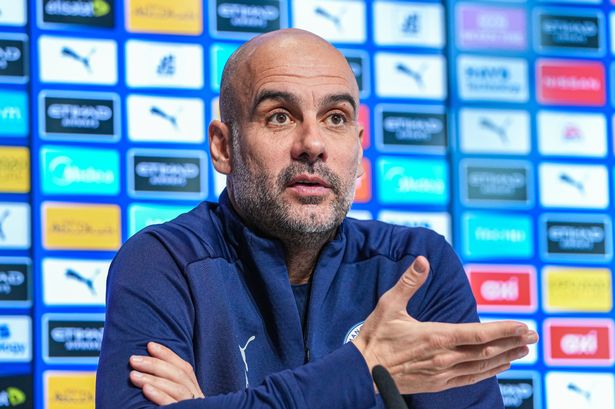 Manchester City's manager, Pep Guardiola, has addressed the expectations surrounding his team's pursuit of Champions League success and expressed his excitement for the upcoming quarter-final clash against Thomas Tuchel's Bayern Munich.
Manchester City has reached the Champions League quarter-finals for six consecutive seasons but has not yet claimed the title. The closest they came was two years ago under Guardiola, when they lost the final to Chelsea. Despite this, Guardiola highlighted the difficulty of winning the competition and cited sporting legends Jack Nicklaus and Michael Jordan, who lost more than they won in their careers.
Acknowledging the pressure since his arrival in England, Guardiola said, "We want to try. It's an honour to be here, against an elite club like Bayern Munich. We are happy to be here. We tried every season but there are teams you face who are good too, and they want to win it too."
Guardiola also discussed the change of manager at Bayern Munich, from Julian Nagelsmann to Thomas Tuchel, who led Chelsea to victory against Manchester City in the 2021 Champions League final. Tuchel has won two of his first three games with Bayern, but Guardiola remains focused on his own team, emphasizing their creativity and ability to adapt to different formations.
"We've seen the shape of Bayern Munich that Tuchel has played, but maybe tomorrow he's going to do something new. Always we try to figure it out," Guardiola said. He also dismissed any suggestion that Tuchel would adopt a defensive game plan at the Etihad, stating, "Bayern is not a team built just to think it's going to happen in the second leg. They will come here to win."
In their previous encounters, Guardiola has generally had the upper hand against Tuchel, with victories during Tuchel's tenures at Mainz, Borussia Dortmund, and Chelsea. However, Tuchel's Chelsea did secure three wins against Manchester City in 2021, including the Champions League final.
As the quarter-final clash approaches, the battle between Guardiola and Tuchel adds an extra layer of intrigue to an already compelling Champions League match-up.