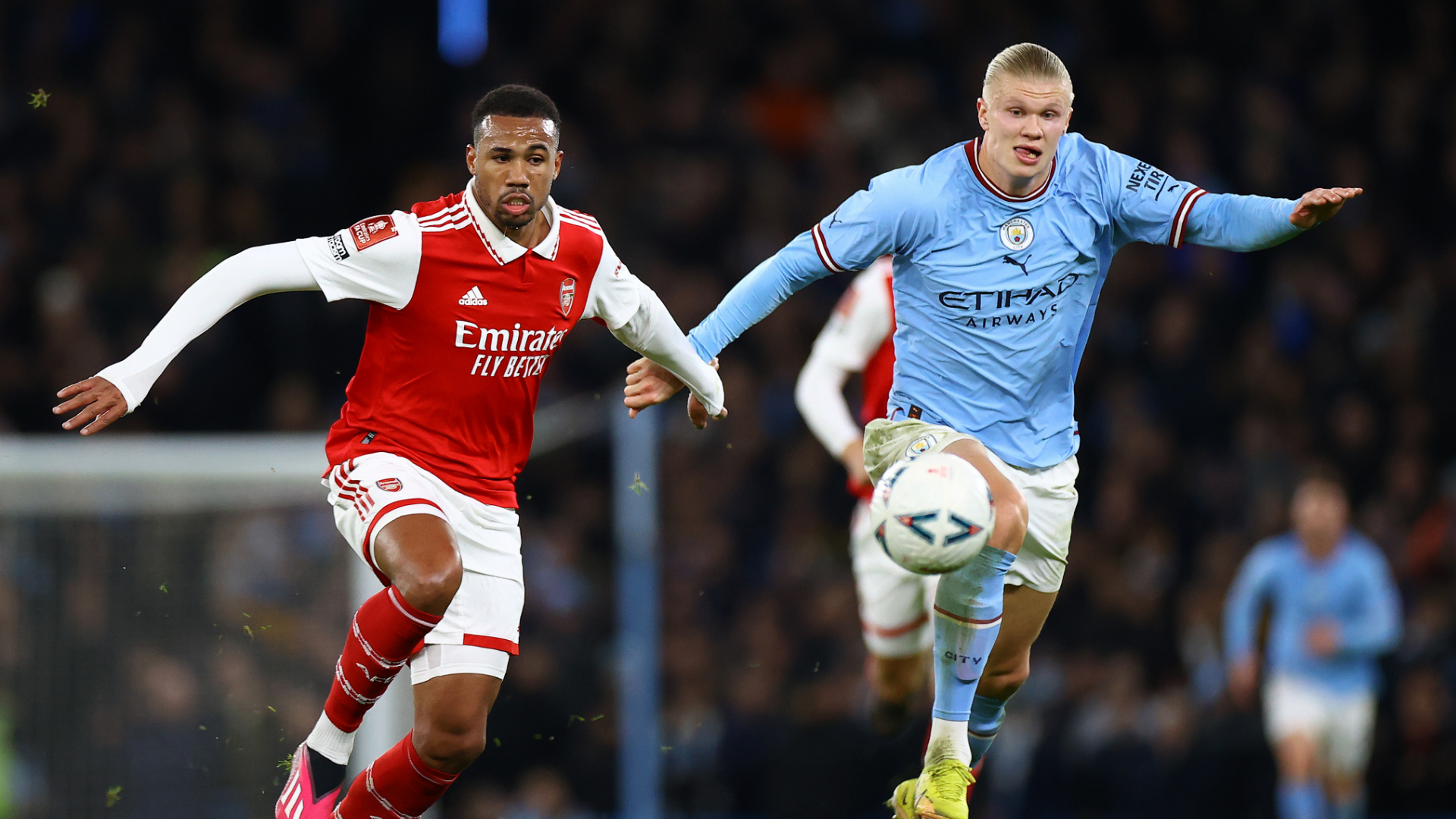 As the Premier League title race heats up, all eyes turn to the Etihad Stadium where Manchester City will host Arsenal in a clash that could have significant implications on the fight for the coveted trophy. This eagerly anticipated fixture, scheduled for Sunday, April 27th, will see former colleagues Pep Guardiola and Mikel Arteta face off in a battle of tactical masterminds.
Both teams have enjoyed successful seasons thus far, with Manchester City and Arsenal sitting comfortably within the top four. With the end of the season rapidly approaching, every point counts, and both managers will be eager to secure a victory in this high-stakes encounter.
The student-master narrative will undoubtedly be a focal point in the build-up to this match, as Arteta spent three years under Guardiola's tutelage at City before taking the reins at Arsenal. The pair have shared an amicable relationship, and this match will provide an exciting opportunity to see how their respective football philosophies play out on the field.
Arsenal's recent resurgence has caught the attention of many football pundits, with former Premier League striker Bobby Zamora predicting a close title race between the Gunners and the Citizens. Zamora has lauded Arteta's ability to instill discipline and organization within his squad while also praising the firepower of their attacking line.
Manchester City, on the other hand, has maintained its status as a dominant force in the Premier League. With a wealth of talent at their disposal, Guardiola's side will be looking to assert their authority on the match and reaffirm their title credentials.
As both teams prepare for battle, the tactical nuances of the game will be under scrutiny. Guardiola's possession-based, high-pressing style will clash with Arteta's disciplined, counter-attacking approach. The outcome of this match could be determined by the team that manages to execute their game plan more effectively.
With so much at stake, the atmosphere at the Etihad Stadium will be electric. As Manchester City and Arsenal vie for the three crucial points, the football world will be watching with bated breath to see which side will emerge victorious in this thrilling Premier League showdown.