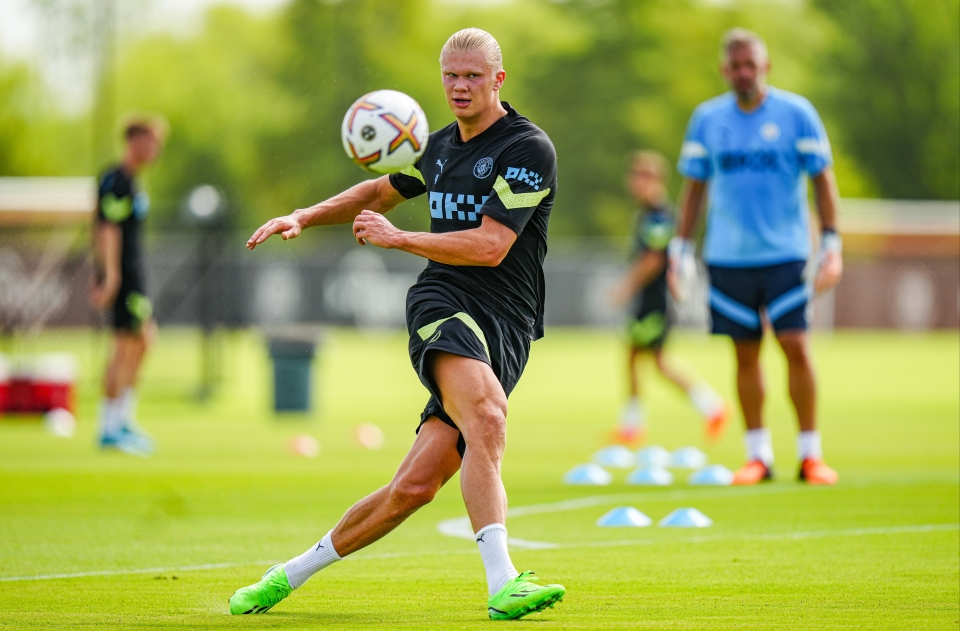 Sergio Aguero, a legend for Manchester City, believes that Erling Haaland will require some time to adjust to life at the club, but he is confident that he will be successful.
The striker made headlines earlier this summer when he moved to the Etihad Stadium after City completed a record-breaking transfer to acquire him from Borussia Dortmund in a deal for £51 million.
The 21-year-old forward is considered to be one of the best attacking talents in world football. He led the Bundesliga side in scoring with 85 goals in 88 appearances, and he is anticipated to lead the Premier League champions in scoring when he makes his debut for them.
Aguero is considered to be a real City icon because he played for the club for a total of 388 times and scored 259 goals while he was a member of the team between the years 2011 and 2021.
According to the Argentine, it will take time for Haaland, just like it does for everyone else, to adjust to the new demands that Pep Guardiola has placed on his players.
Aguero stated in his blog that "Haaland's is a very crucial signing." Aguero's blog can be found on stake.com.
"I believe that his capacity to score goals has been demonstrated. His statistics both in the German league and around Europe support this assertion.
"It is reasonable to assume that he will require some time to adjust to playing in a league that is as competitive as the Premier League; but, I believe that he will go through his own process, and the results will be evident very quickly.
"I believe that a great player such as him will be able to find a way to harmonise his playing style with that of Pep's squads.
"It could take some time, just like it did when I first started," she said.
However, once he starts making progress, things will become much easier. I believe that he possesses the skills necessary to accomplish the goals that have been set for him.
In preparation for the big game that will take place one month from now, Haaland is currently performing exceptionally well in training.
On August 7, City will travel to West Ham to kick off the defence of their title as champions. But before that, on the 30th of July, they will compete against Liverpool in the Community Shield.