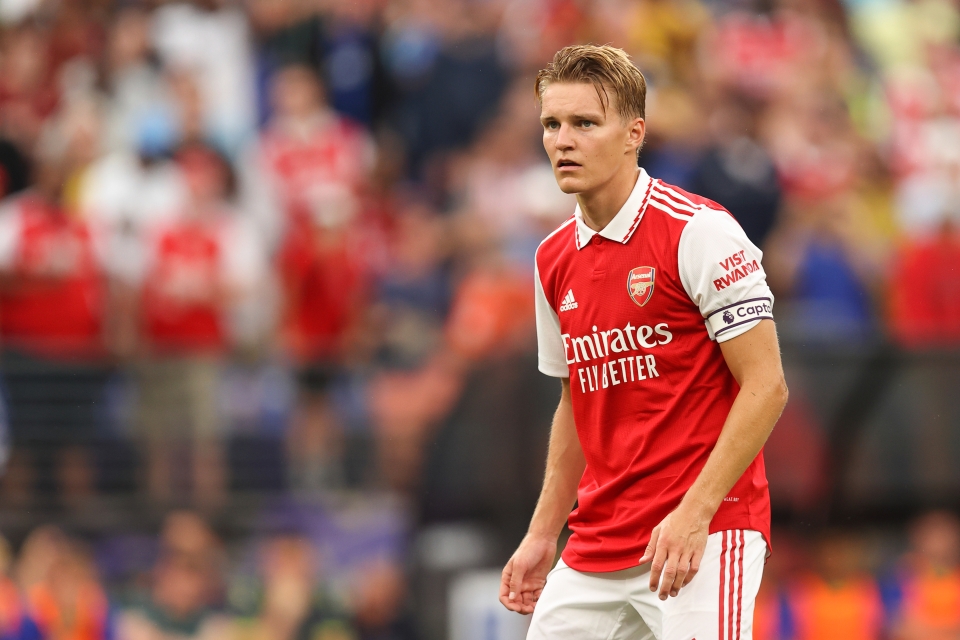 Martin Odegaard has stated that Gabriel Jesus joining Arsenal is a "fortunate break" for the club, and he feels that Jesus and the other new Gunners acquisitions will assist the club in finishing in the top four in the upcoming season.
This summer, in addition to acquiring Jesus, the team managed by Mikel Arteta has added Porto playmaker Fabio Vieira, backup goalkeeper Matt Turner, and Brazilian teenager Marquinhos to their roster.
The north Londoners, who came close to qualifying for the Champions League at the very end of the previous season, have added players to their roster in order to improve upon their performance in the following campaign.
And Odegaard believes that they will be able to accomplish that now that they have a larger squad.
The midfielder shared his thoughts, stating that "it definitely helps to get some new players in and to make the squad a bit bigger."
"When the previous season came to a close, we were possibly a little bit short. It will be beneficial to us. The previous year was a successful one for us. We didn't end up where we wanted to, but if you look at the season before this one, I think we made a lot of progress, and we continued to make progress throughout this season.
This year, we need to advance further than we did last year, and I believe that the new signings will assist us in doing so.
One of those was the striker Jesus, who came to the club in a deal worth £45 million and came from Manchester City. Jesus has already left his impact on the club by scoring three goals in two pre-season games. The agreement brought Jesus to the club from Manchester City.
The creative midfielder, who will be in charge of supplying the Brazilian player over the upcoming season, thinks that the two of them may have some "fun" together at that time.
He continued by saying, "I've only trained with him for a few days already, but it doesn't take long to notice that he has a lot of attributes." This was in reference to Jesus.
"I believe that he will contribute a great deal of positive things to the squad. I have seen him play quite a bit for Manchester City, and yes, I do believe that we are quite fortunate to have him. I'm definitely looking forward to playing with him and linking up, as I believe it will be enjoyable.