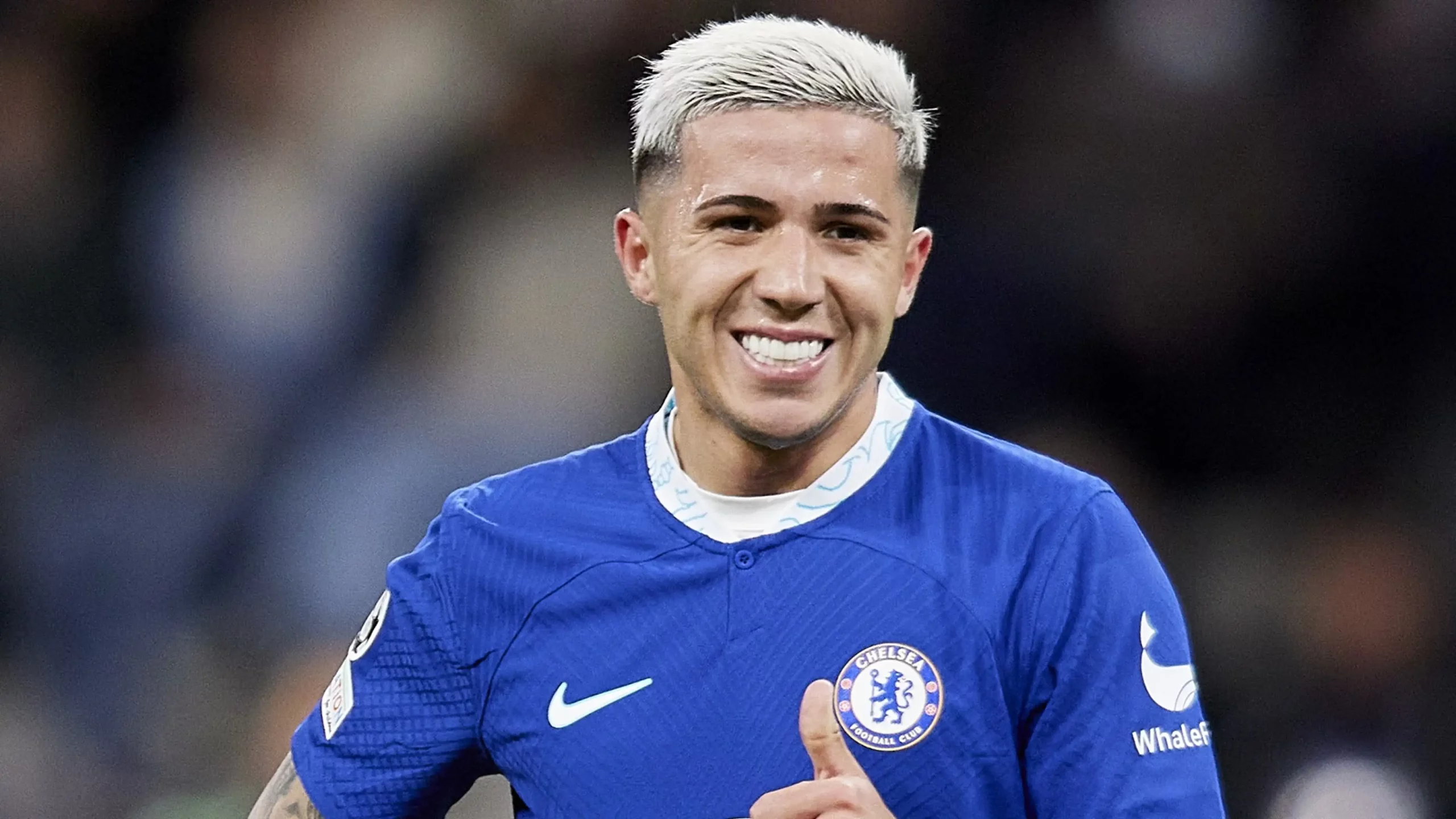 In the world of football, adaptability is often the key to success. For Chelsea's record signing, Enzo Fernandez, this could mean a significant shift in his role on the pitch. The Argentine midfielder, who joined Chelsea from Benfica in January, is reportedly seeking a more advanced position under new manager Mauricio Pochettino.
Since his arrival at Stamford Bridge, Fernandez has primarily been deployed as a deep-lying midfielder. Despite the club's struggles last season, he emerged as a bright spark, providing two assists in 18 league appearances. However, according to his father, Raul Fernandez, the Argentine World Cup winner is eyeing a change.
In an interview with the Evening Standard, Raul Fernandez revealed that his son is comfortable and happy in London and is excited about the arrival of Pochettino. He added that Enzo wants to be a champion and is considering asking Pochettino to play in a more advanced role.
This potential shift in position comes as Pochettino looks to overhaul his midfield. Chelsea is reportedly in the final stages of discussions with Brighton's Moises Caicedo. The arrival of Caicedo, a defensive midfielder, could potentially allow Fernandez more freedom to join attacks.
However, the final decision rests with Pochettino. The new Chelsea boss, who officially takes over on July 1, will need to assess his squad and decide on the best roles for each player. With a disappointing 12th place finish last season, Pochettino will be keen to make changes and lead a resurgence in west London.
Fernandez's desire to play further forward could add a new dimension to Chelsea's attack. With his technical skills and understanding of the game, he could provide a creative spark in a more advanced role. However, only time will tell if this potential position change will materialize and how it will impact Chelsea's performance in the upcoming season.