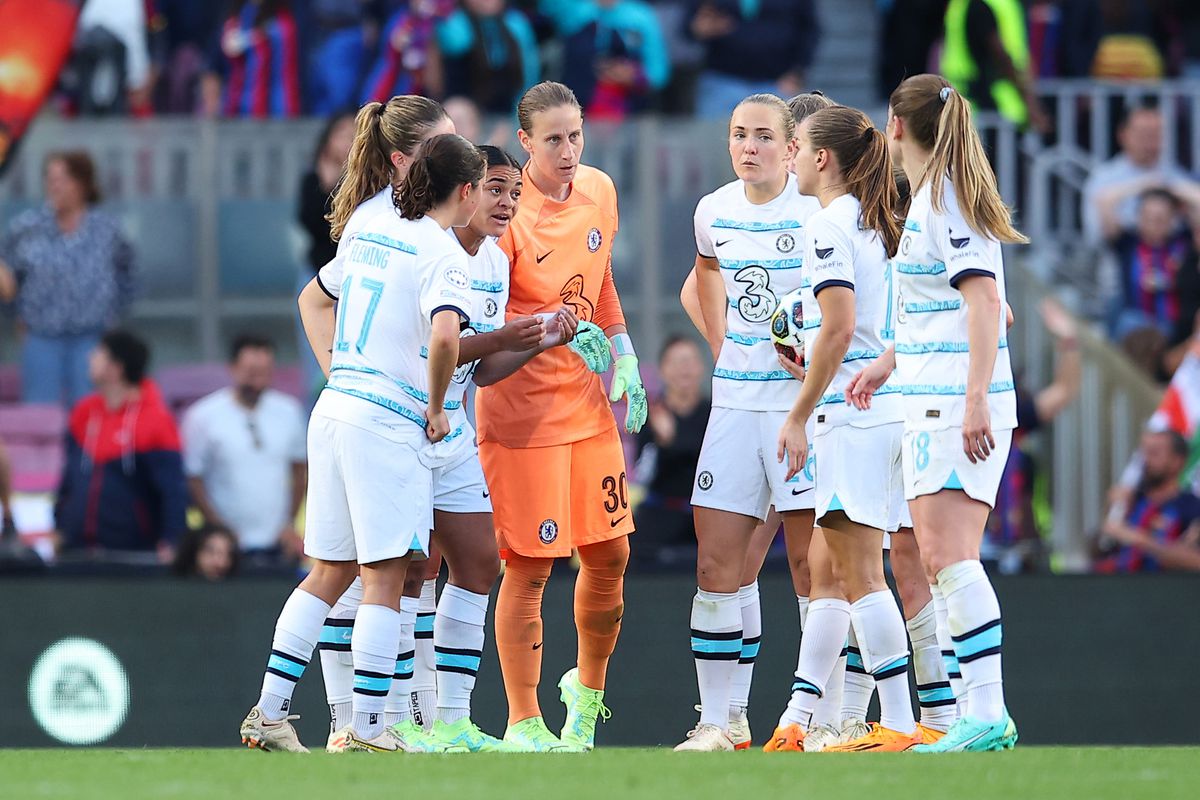 Chelsea Women's Champions League dreams were dashed as they were knocked out by Barcelona in the semi-finals, but manager Emma Hayes remains optimistic. Despite the loss, she insists her team is closing the gap with Europe's elite clubs and is confident in their continued progress.
In the second leg of the semi-final at the Nou Camp, Chelsea managed a 1-1 draw, ending Barcelona's streak of 19 successive home victories in the competition. However, a 1-0 defeat in the first leg at Stamford Bridge saw the Spanish giants advance 2-1 on aggregate, securing their third consecutive final appearance.
Hayes' side faced an uphill battle against Barcelona, who boasted an intimidating home record and a passionate crowd of 72,262. Nonetheless, the manager took pride in her players' performance and their ability to implement the game plan. Hayes said, "We're disappointed. I don't know too many teams that come here and be as brave as we were."
Two years ago, Chelsea suffered a crushing 4-0 defeat at the hands of Barcelona in the final. This time around, the English side put up a more resilient display, frustrating the Spanish team and preventing them from scoring in the first half. Barcelona had previously scored an average of 4.6 goals per game in the Champions League at the Nou Camp, so Chelsea's defensive effort demonstrated their growth and development.
Hayes recognizes the progress her team has made since the previous final, stating, "We've closed that [gap]. The performance was indicative of the team saying 'we're better than this and capable of more'." She believes the gap is closing and that the recent performance is evidence of that.
Former Chelsea and England defender Laura Bassett agrees, saying, "They have done everything Hayes has asked them to do. The courage, the bravery, the execution has been second to none." Bassett believes that Chelsea has set a new standard and found a blueprint for how to challenge teams like Barcelona.
While the Champions League trophy remains elusive for Hayes and her team, they still have the opportunity to contend for the Women's Super League title and FA Cup trophy this season. With 12 major trophies already under her belt, including a third Women's Super League title in a row last season, Hayes will undoubtedly continue to push her team to even greater heights.