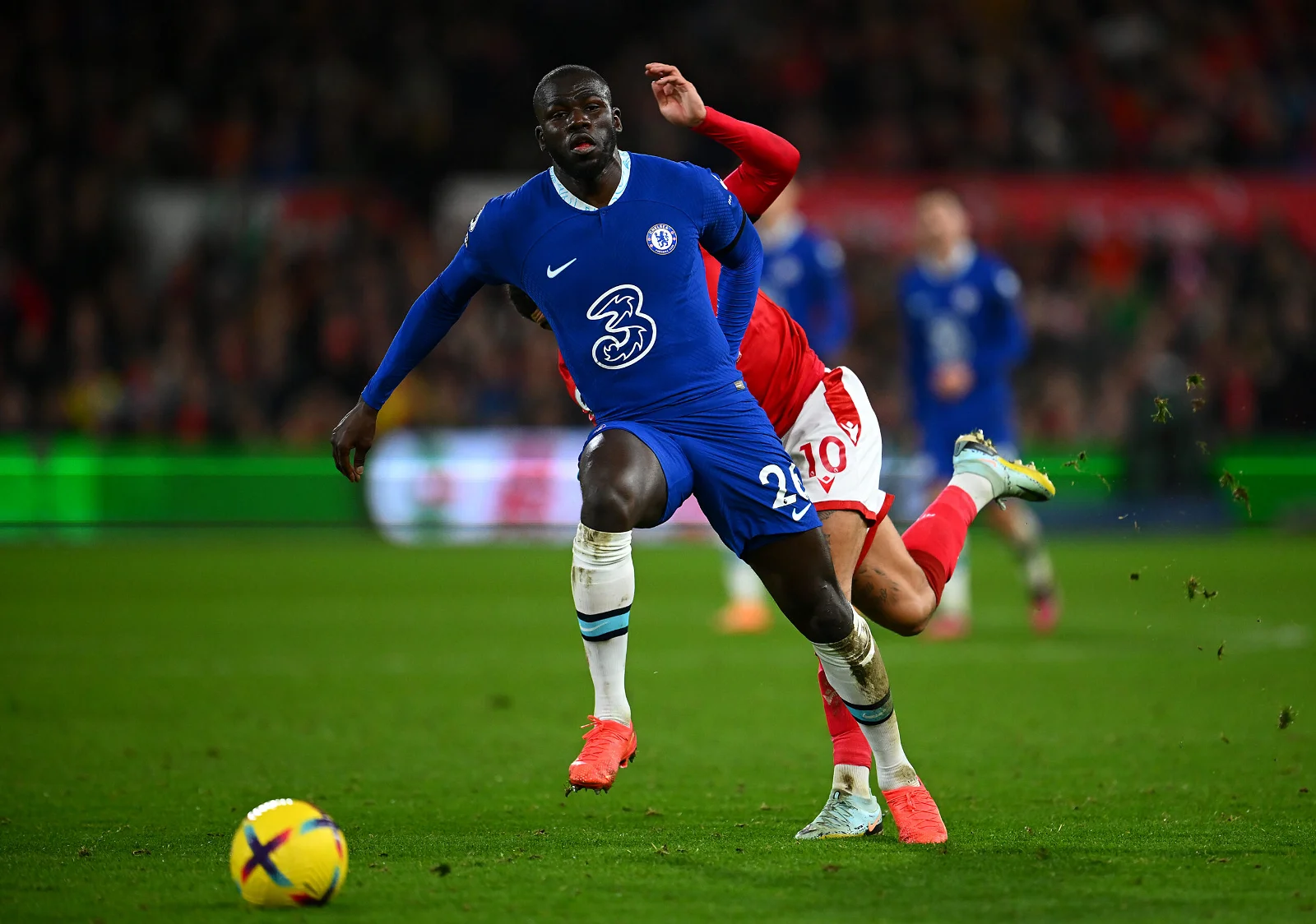 Chelsea is in a precarious position as they aim to qualify for the Champions League next season. Currently sitting in ninth place in the Premier League, they are ten points behind Manchester United, who hold the final spot in the top four.
The team has only won one of their last seven league games, and the pressure is mounting on head coach Graham Potter, who has the support of the owners. Despite this, the team's objective for the season remains a top-four finish, but with inconsistent results, it is becoming increasingly unlikely that they will achieve this goal.
Kalidou Koulibaly, who joined the team from Napoli last summer, was part of the side that drew with Nottingham Forest on New Year's Day. Ahead of their crucial clash against Manchester City on Thursday at Stamford Bridge, he expressed his disappointment and said that the team must work hard to prepare for the match.
Koulibaly is aware of the high expectations at Stamford Bridge and knows that it will be a difficult task to make up the ground and finish in the top four by the end of May. However, he has encouraged his teammates to embrace the challenge and give themselves the best chance of securing a top-four finish.
Koulibaly said, "We're disappointed because we want to win every game, but we have to take this point and prepare now for Manchester City. We have to keep on working hard." He added, "It's going to be a big challenge (to finish in the top four), but we like a challenge, and we always believe in ourselves.
We must embrace it, believe in ourselves, and work hard to improve. We will get ready to face Manchester City, which will be a tough game, but we will do everything to win this match and move forward."
The team is determined to win against Manchester City, as Koulibaly stated, "We're disappointed not to get the three points because we always go into games wanting to win." It will be a difficult match, but Chelsea is ready to face the challenge and do everything possible to secure a win.
With their sights set on a top-four finish, the team is working hard to improve and increase their chances of achieving their goal. It will be a tough journey, but Chelsea is determined to succeed.