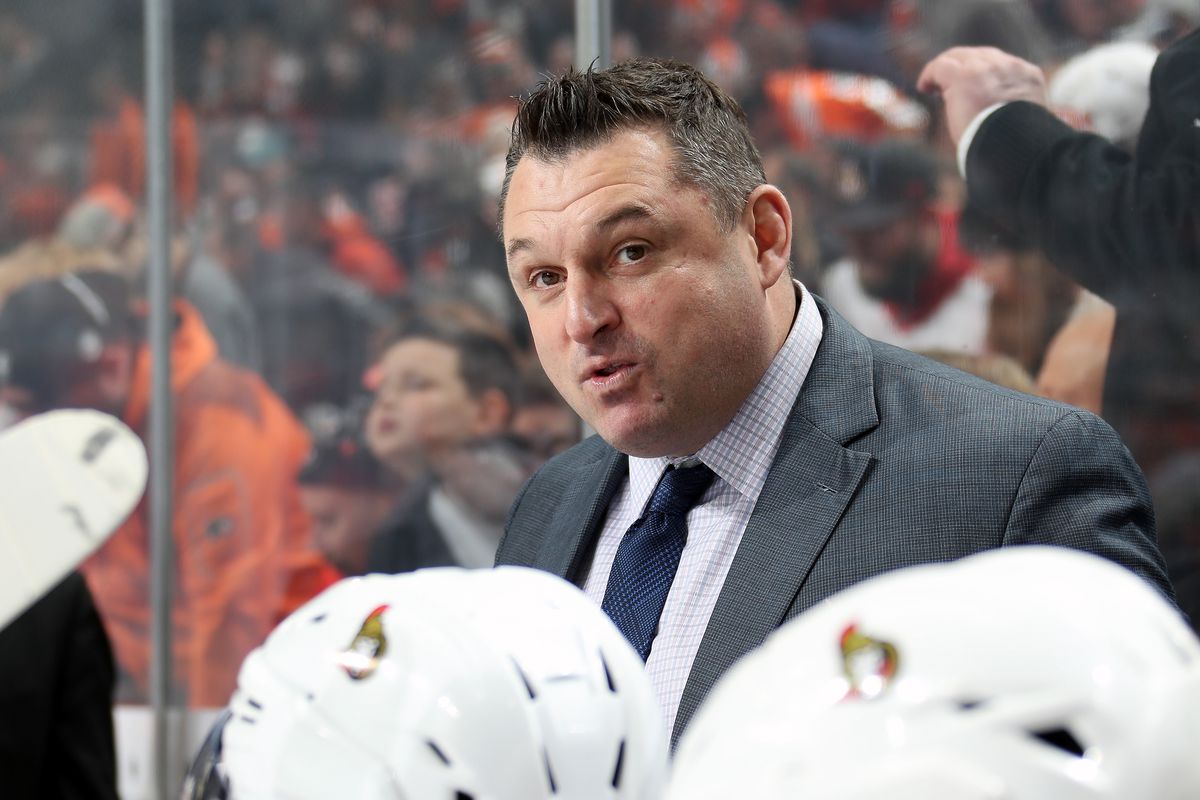 DJ Smith agreed to a two-year contract extension with the Ottawa Senators on Wednesday.
The 44-year-old coach was 23-28-5 last season at the helm of the Senators, who finished sixth in the Scotia North Division.
Smith had an agreement still valid for one season, he who was hired on May 23, 2019. His contract extension binds him to the team until the end of the 2023-24 campaign, and the team has an option for the season 2024-25.
"Teamwork is the key to success in all organizations," said Senators general manager Pierre Dorion. One of the best draws is a DJ's exceptional ability to communicate with our players, coaching staff and the management group. He consistently manages to prepare this team to play with intensity and energy, and that's what we want to show as our identity. He fully deserves this contract extension. "
Smith is 48-62-17 in two seasons in Ottawa. He had acted as an assistant to Mike Babcock with the Toronto Maple Leafs for the previous four seasons.
Previously, Smith led Oshawa of the Ontario Hockey League (OHL) for three years. He was OHL Coach of the Year after going 42-20-6 in 2013-14, before leading Oshawa to the championship the previous season following a 51-11-6 regular season. .
Smith was a second-round pick (41st overall) for the New York Islanders in the 1995 NHL Draft. He played 45 NHL games as a defenseman with the Maple Leafs and Colorado Avalanche, scoring one goal and a pass. 
"DJ Smith is an important part of our long-term vision," said Senators owner Eugene Melnyk. He is a tireless worker who has done an exceptional job over the past two seasons to make our core of young players a group that shows cohesion. Her admirable combination of passion, energy and positivity has been the foundation for building the culture we want to maintain for years to come. "