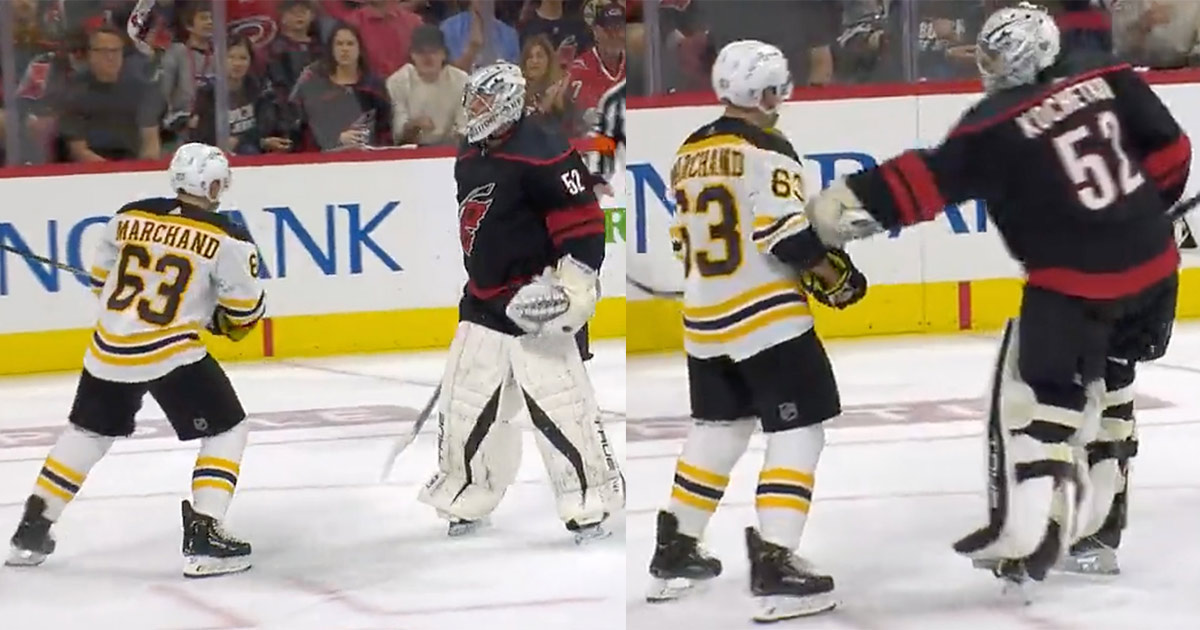 Two Boston Bruins were handed a fine by the NHL on Thursday.
Bruins forward Brad Marchand was given a fine of $5,000 in the NHL Department of Player Safety for hitting Hurricanes goalie Pyotr Kochetkov.
Marchand received a fine of $5,000 for slashing goalie Pyotr Kochetkov during the 2nd period. Both Marchand and Kochetkov were cited for assaulting minors, but only Marchand was able to draw the additional discipline.
Both were handed minor penalties for the game.
It was just one of several fights between the two teams during the night, resulting in a 5-1 win to the Hurricanes to gain the lead in the series 2-0.
The tempers flared in Game 2 and the Bruins must remain calm for them to be able to get back to their first-round Stanley Cup playoffs series.
Marchand was exiled by the NHL on eight occasions. He's now received six fines in his time in the league.
Forbort's incident happened at the beginning of the third period in the third period, when he hit his stick using one hand towards Teuvo Teravainen and struck the Hurricanes winger directly in the face.