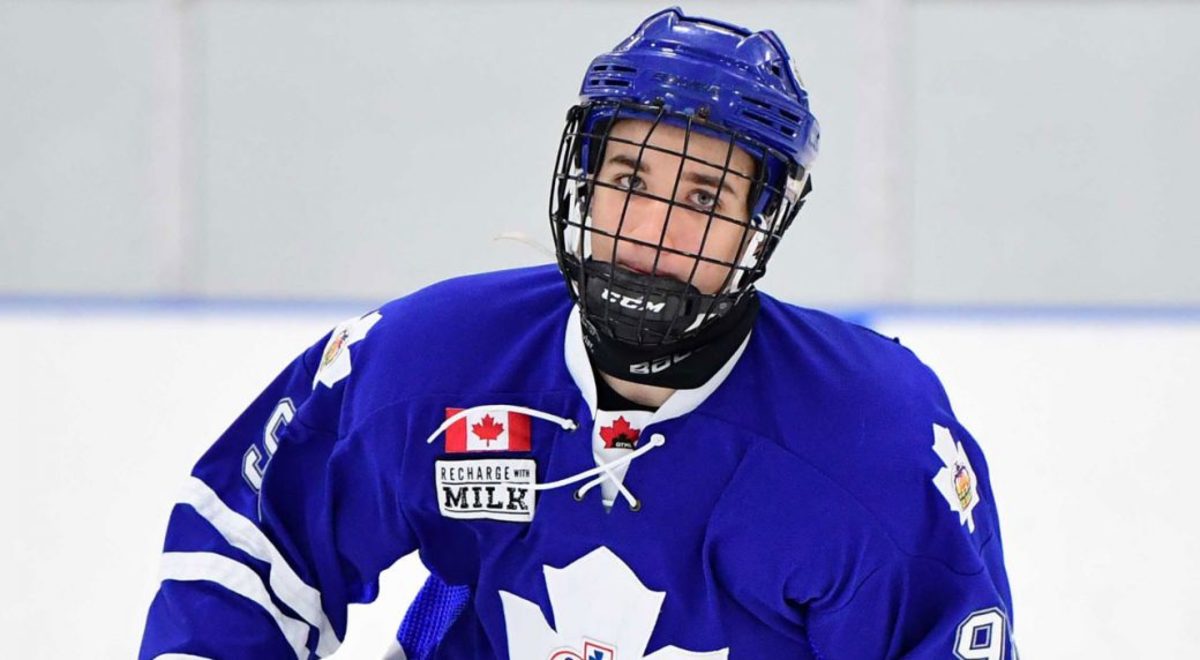 Hockey player Logan Mailloux was asked "not to participate in either rookie camp or training camp this fall," said Montreal Canadiens owner Geoff Molson in a press release Wednesday.
"Over the course of the year, we will re-assess the situation and determine if Logan is ready to join our organization," added Mr. Molson, who is also President and CEO.
18-year-old Logan Mailloux was sentenced by a Swedish court to pay a fine for "shocking photograph infringing on privacy" and "defamation". By his own admission, during sex with a young woman last year, he took a photo without her knowledge to "share it without her consent with teammates to impress them". He was a minor at the time of the incident.
"Once again, I want to apologize to all those who were affected by our decision," said Molson, arguing that "Logan's actions do not reflect the values ​​of our organization." .
In a press conference, which was not open to all journalists, but only to a few shortlisted media, Mr. Molson took "full responsibility for the error in judgment" which led him to draft Logan Mailloux . "Shame on me for not taking the victim into account, and shame on me for not taking into account the number of people who were affected by my decision," he said.
The team also committed to developing "a detailed plan to raise awareness and educate our young men and women about this important issue" and to support Logan Mailloux "in his commitment to become a better person".
Mr. Molson mentioned the establishment of a task force on this subject, headed by the Vice-President for Community Engagement and Executive Director of the Fondation des Canadiens, Geneviève Paquette. Without having a concrete plan for the moment, he launched the idea of ​​"getting involved in the community", of making "monetary investments" or of asking Logan Mailloux "to go talk to young players to explain his experience and how it changed his life ".
Asked by a journalist about the said message sent to young players, while Mr. Mailloux was still drafted by the Canadian, Mr. Molson replied that his player "has remorse and wants to do better".
Public contempt
In Canada, "non-consensual publication of an intimate image" is, in the most serious cases, "an indictable offense punishable by imprisonment for up to five years".
Despite the gesture made by Logan Mailloux, and the fact that the player himself had asked not to be drafted this season, the Canadian still selected him in the first round, drawing the wrath of aid groups victims of sexual violence, Prime Minister Justin Trudeau and Quebec politicians. More recently, team sponsors such as Desjardins, La Cage, St-Hubert, and Jean Coutu have expressed their unease about the case.
Mr. Molson wished to "thank all those who offered their feedback on this situation, including our partners and our sponsors".
At a press conference on Saturday, Logan Mailloux said that he "deeply regrets" his "enormous lack of judgment" and that he knows to have "caused enormous harm" to his victim.