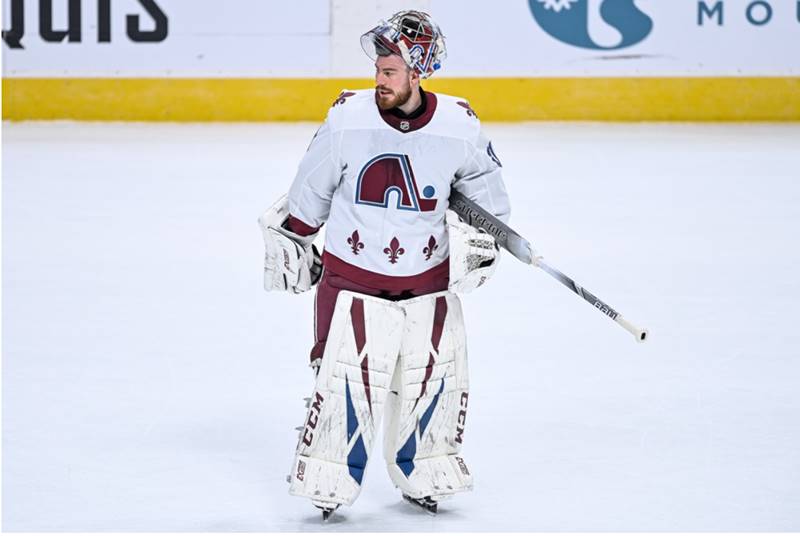 Seattle Kraken continues to make waves in the NHL. On Wednesday, the league's 32nd and latest team agreed with goalkeeper Philipp Grubauer on a six-year contract worth 35.5 million dollars. The contract has an average hit against the salary cap of $ 5.9 million.
The 29-year-old cage keeper went 30-9-1 with 1.95 GAA, 92.2 save percentage and seven zeros in 40 games (39 starts) for the Colorado Avalanche last season. That was enough for a nomination for the Vezina Trophy as the league's best goalkeeper.
Grubauer won the second most games in the league, one behind Andrei Vasilevskiy , and finished equal to Semyon Varlamov in terms of zeros. He finished in second place in terms of GAA and eighth in terms of save percentage among goalkeepers who made at least 20 appearances.
"We are excited to be able to secure a goalkeeper of Philipp's caliber, especially after a season where he was a finalist for the Vezina Trophy," said Kraken's general manager Ron Francis. He has been part of a Stanley Cup-winning team and has been one of the league's best goalkeepers in recent seasons. We're glad he chose us.
Grubauer was selected by the Washington Capitals in the fourth round, as the 112th player in total, of the 2010 NHL draft and has gone 109-61-21 in his career, with 2.34 in GAA, 92.0 in save percentage and 18 zeros over 214 games ( 187 starts) with Capitals and Avalanche, and 19-10 with 2.50 GAA, 91.3% and two zeros over 33 playoff games (32 starts).
He was a backup to Braden Holtby when the Capitals won the Stanley Cup 2018.