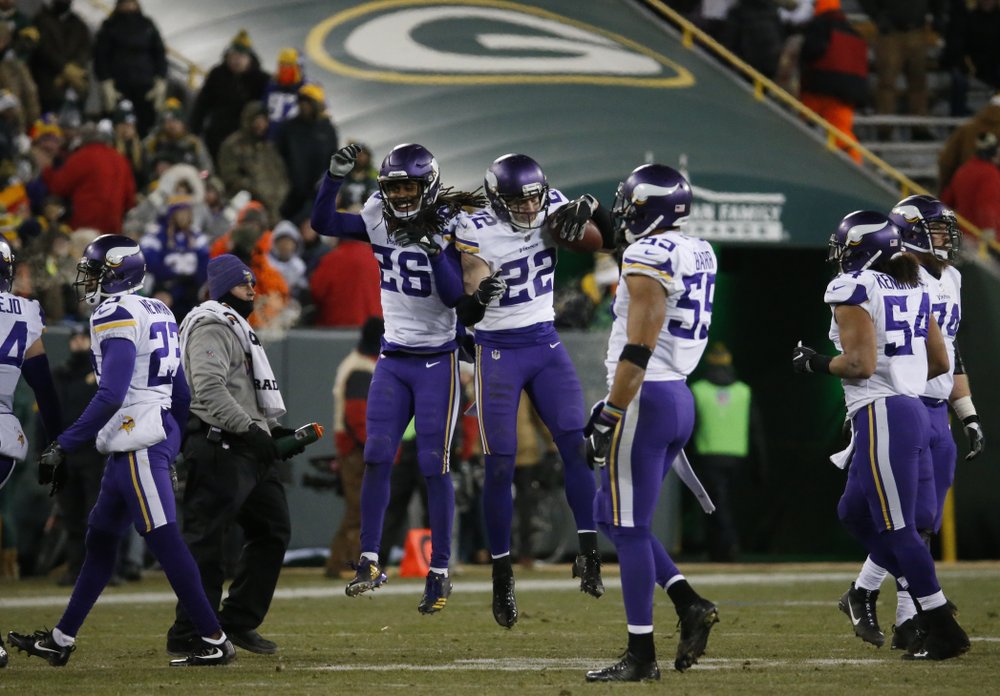 It was a chilly night at Lambeau Field between the Minnesota Vikings and the Green Bay Packers. Minnesota defeated Green Bay 16-0. The lone touchdown in the game came in the first-quarter on a 4-yard touchdown pass to Stefon Diggs from Case Keenum. Diggs caught five passes for 60 yards receiving and a score. Keenum completed 14-of-25 passes for 139 yards and a touchdown.
Kai Forbath made three field goals for the Vikings (49, 20, and 27 yards). The Vikings defense shut down the Packers offense. Minnesota held them to under 250 yards of total offense. They had a sack (Trae Waynes) and had two interceptions both by Harrison Smith.
Latavius Murray was the Vikings leading rusher with 69 yards on 21 carries. He also caught one pass for six yards receiving.
Brett Hundley completed 17-of-40 passes for 130 yards and two interceptions. Hundley rushed for 48 yards on five carries. He started for Aaron Rodgers because he was placed on injured-reserve. Wide receiver Davante Adams didn't play because of a concussion.
Jamaal Williams was the Packers leading rusher with 58 yards on 15 carries. Michael Clark was the Packers leading receiver with three catches for 36 yards receiving.
The Vikings swept the season series. Minnesota will host the Chicago Bears (4-10) in their season finale next Sunday. With a Vikings win they will at least clinch the number two seed. They need some help to get the number one seed. The Green Bay will be on the road against the Detroit Lions (8-6) in their season finale next Sunday.