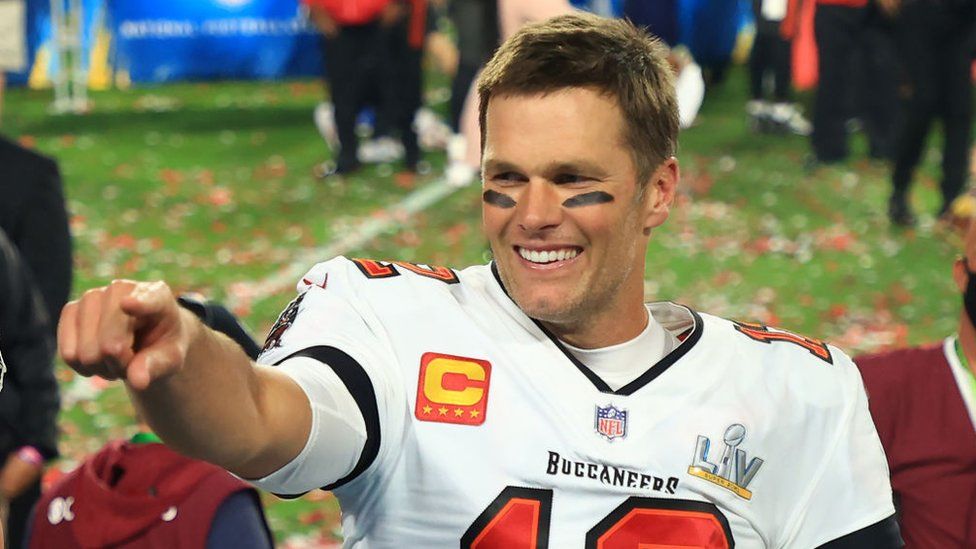 After his NFL career concludes, Tom Brady will join Fox Sports on a multi-year contract, giving the company a potential new boost after losing mainstay announcers Joe Buck and Troy Aikman to ESPN.
Fox CEO Lachlan Murdoch announced on Tuesday that when Brady retires, he will become Fox Sports' lead NFL analyst.
"We are delighted that Tom has agreed to join the Fox team and wish him every success in the coming season," Murdoch said.
Burkhardt and Brady will most likely replace Joe Buck and Troy Aikman, who left for ESPN during the offseason.
Brady announced his retirement from the NFL in February, after the Tampa Bay Buccaneers were knocked out of the playoffs by the eventual Super Bowl champion Los Angeles Rams.
Tony Romo has been CBS's lead NFL analyst since 2017, following a 14-year career with the Dallas Cowboys.
The seven-time Super Bowl champion appeared to be conflicted about his new role. Brady said in a Twitter post-Tuesday that he has "unfinished business on the field" with the Tampa Bay Buccaneers but is "excited" about the opportunity to work in the Fox booth.
Brady holds the NFL record for career passing yards (84,520) and touchdown passes (624), and he led the league in 2021, his second season with the Buccaneers, with a career-high 5,316 yards and 43 touchdowns.