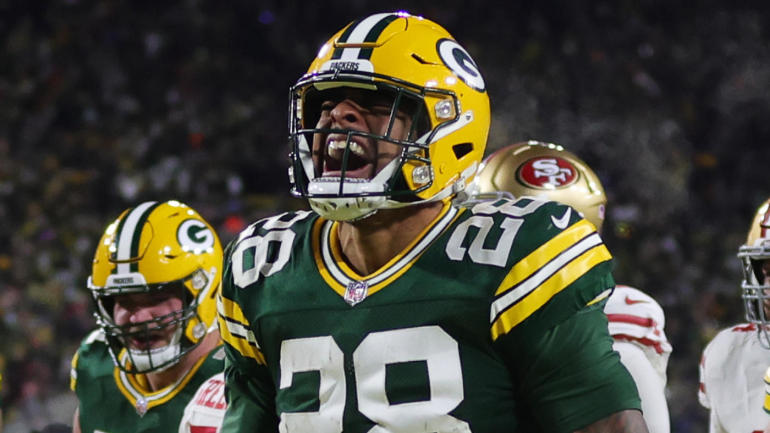 If somebody ever encourages you to compete against a player from the National Football League in a tackling practise, please politely decline the offer. You are not only going to lose, but you are going to lose terribly, and if you need evidence of this, all you have to do is look at what happened to the mascot for the Kenosha Kingfish over the weekend.
A number of Green Bay Packers players, such as Jordan Love and A.J. Dillon, participated in a celebrity softball game, and the team's mascot was on attendance for the event. Someone had the bright idea at some point throughout the night to pit the Kingfish mascot against Dillon in an Oklahoma drill. This was apparently a wonderful idea to at least one person.
In the event that you are unfamiliar with the Oklahoma drill, the following instructions will help you get started: Two players positioned themselves so that they were prone around five yards apart from one another. Someone then blows a whistle, and once that happens, all hell breaks loose. After they have settled in, someone then blows a whistle. During the exercise, one player will have the football while the other player will attempt to tackle the person who has the ball.
In this particular scenario, Dillon was trusted with the ball, and the Kingfish mascot was tasked with the responsibility of bringing him down. An NFL player against a giant fish is about as big of a mismatch as you can possibly have in an Oklahoma drill, and as you can imagine, things did not go well for poor Elvis (that's the name of the mascot, although after what happened during the drill, he probably doesn't remember his name or anything else about his life).