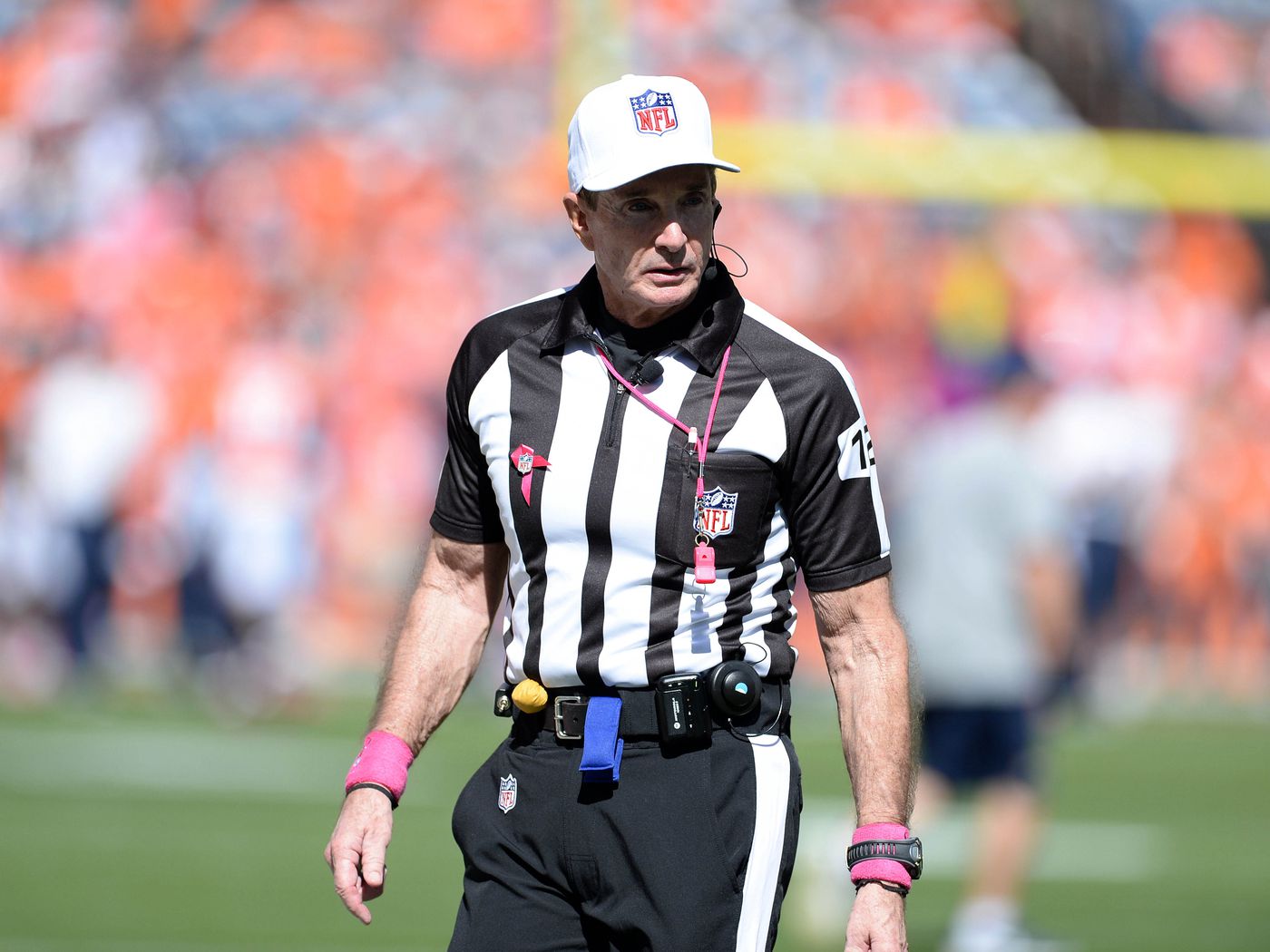 NFL Mourns the Loss of Esteemed Referee Bill Leavy at 76
The football world is in mourning as Bill Leavy, a highly respected NFL referee with 20 years of officiating experience, has passed away at the age of 76. The NFL announced the news on Wednesday, expressing their condolences and honoring Leavy's significant contributions to the sport.
"Bill Leavy's passing is a tremendous loss to the NFL community, as he was not only an exceptional official but also an incredible individual. His kindness and mentorship to countless young officials throughout his career were a testament to his selflessness and passion for the game," stated Walt Anderson, the NFL's senior vice president of officiating. "As an Art McNally Award recipient, Bill's unwavering dedication and integrity in officiating will always be remembered. We send our deepest condolences to his family and friends."
Leavy officiated two Super Bowls during his illustrious career, working as a back judge in 2000 and leading the officiating crew in 2006. His commitment to excellence was acknowledged and admired by his peers. "Bill was an extraordinary man who earned the respect of every coach and colleague in the profession. He will be truly missed," shared former NFL umpire Steve Wilson in an interview with Football Zebras.
Leavy's journey in officiating started in 1984 when he joined the Big West Conference in college football. After 11 seasons and four bowl games, Leavy's talent caught the attention of Jerry Seeman, the NFL supervisor of officials, who invited him to join the league as a field judge in 1995. He transitioned to the role of the back judge in 1998 and was promoted to referee in 2001.
In the wake of the September 11 attacks, Leavy was selected to officiate the San Francisco 49ers and St. Louis Rams game. As a tribute to emergency personnel, he wore a San Francisco Fire Department hat during the coin toss – a fitting gesture given his own 27-year tenure as a firefighter and police officer in San Jose prior to his officiating career.
Leavy's impressive record includes 14 postseason games, four wild-card rounds, nine divisional rounds, and the 2013 AFC championship game. He retired in May 2015, following his final game as a referee during a divisional-round playoff game between the Indianapolis Colts and Denver Broncos. His contributions to the NFL and the officiating community will never be forgotten, and his impact on the sport will remain an inspiration to all who knew him.