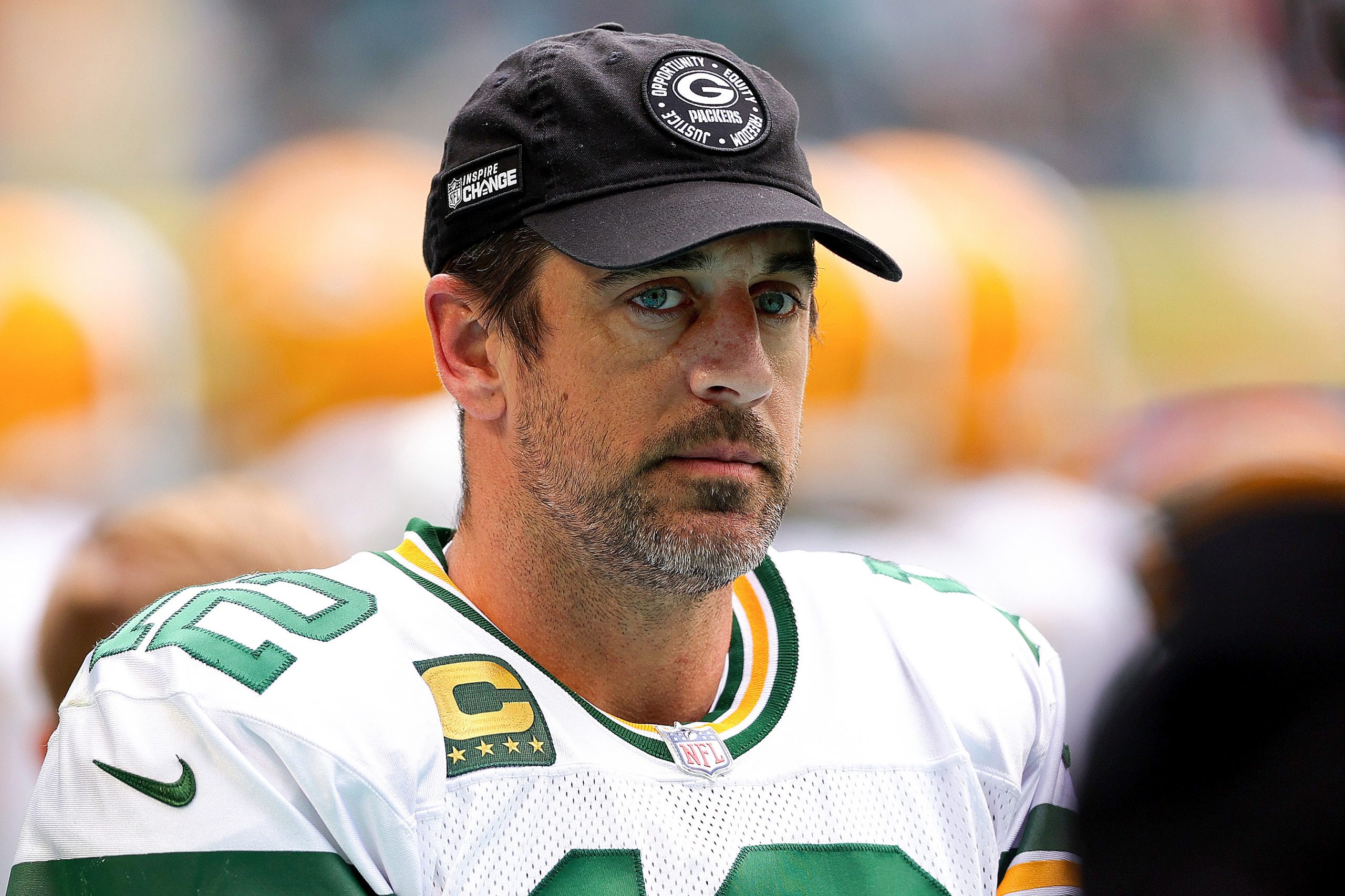 As the 2023 NFL Draft looms, the New York Jets and Green Bay Packers are once again in discussions regarding a potential trade involving quarterback Aaron Rodgers. While a deal is not imminent, the teams are hopeful that an agreement can be reached this week, according to NFL Network Insider Ian Rapoport.
The Packers currently possess 10 selections in the draft, whereas the Jets have six. One or two of the Jets' picks, including the No. 13 overall selection and Nos. 42 (from Browns) and 43, could be involved in a trade for Rodgers. The four-time AP MVP winner and Super Bowl XLV champion, who has received 10 Pro Bowl nods in his 18 seasons with Green Bay, expressed his intention to play for the Jets this season back in March.
Although discussions have been relatively quiet, Jets GM Joe Douglas recently expressed optimism about Rodgers' situation, stating that he expects the quarterback to be with the Jets before the 2023 season commences. Green Bay President Mark Murphy, on the other hand, has remained tight-lipped on the subject of a Rodgers trade.
The two teams reportedly concur on the first piece of the multi-pick package: a second-round pick in 2023. However, disagreements over compensation for 2024 and protection for the Jets in 2025, should Rodgers not play beyond 2023, have proven to be sticking points. One proposed formula involves starting with a first-round pick in 2024 that would decrease based on certain conditions, such as the Jets not winning a playoff game or Rodgers retiring before April 1, 2024.
The resumption of talks between the Jets and Packers could potentially quash rumors about Rodgers being traded to the 49ers instead, as such a trade is contingent upon Rodgers altering his intention to play for the Jets.
As the NFL Draft approaches, both the Jets and Packers are eager to finalize a deal for Rodgers, possibly reaching an agreement before or even during the draft itself.