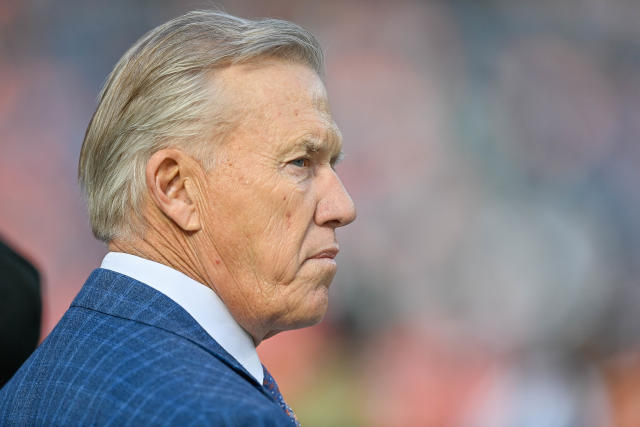 Denver, CO – John Elway, a name synonymous with the Denver Broncos, has officially parted ways with the franchise as his consulting contract came to a close last month. The legendary quarterback and front office executive spent over 30 years with the Broncos, first as a player and then in various leadership roles.
According to NFL Network's James Palmer, the decision to move on from the Broncos had been a mutual one, planned by both parties for some time. Elway, 62, has expressed his desire for flexibility and the opportunity to do things he hasn't had the chance to do before.
Despite his departure, Elway has made it clear that he will always be around to offer assistance when needed. "I'll still be around as a resource," Elway said in an interview with 9NEWS. "I've been with the Denver Broncos for so long that it was nice to have some sort of connection which is what I wanted. I didn't want an obligation. I'm getting a little older, I want to be able to do some things I haven't done. I'm ready to have a flexible schedule. If there's something I can help them with I'd do that."
During his illustrious playing career, Elway led the Broncos to five Super Bowls, winning two of them. He was enshrined in the Pro Football Hall of Fame after a successful career that spanned from 1983 to 1998. He returned to the Broncos in 2011, serving as director of player personnel, general manager, and executive vice president of football operations until 2020.
Under Elway's guidance, the team found success once again, with five playoff appearances, two Super Bowl berths, and a Super Bowl win. Elway was instrumental in signing Peyton Manning, one of the most significant free-agent signings in NFL history. However, since Manning's departure and the Super Bowl 50 win, the Broncos have struggled to regain their footing.
Despite acquiring Russell Wilson, the Broncos have not returned to the playoffs since the 2015 season. As Elway takes a historic step away from the franchise, the team will look to CEO Greg Penner and General Manager George Paton to usher in a new era of success.
With the iconic John Elway no longer under contract with the Broncos, fans and the NFL world will undoubtedly keep a close eye on the team's future, as well as Elway's next steps.