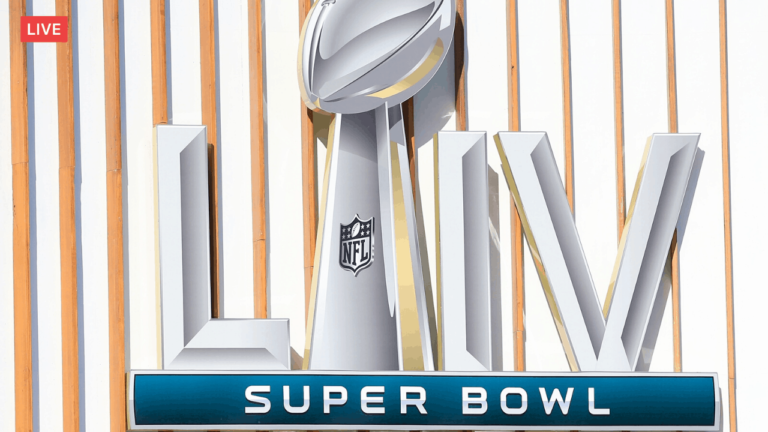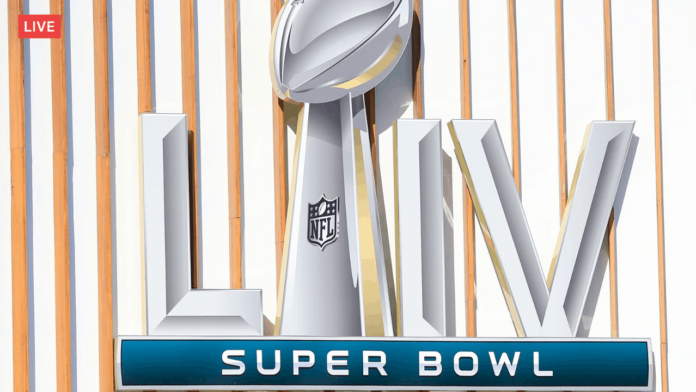 Are you ready for the calendar's next ultimate sporting event in US i.e. Super Bowl In this Article, you will find out all the information you need to know about NFL's 54th championship game, including kick-off times, halftime show info, the teams etc?
This time Super Bowl takes place on Sunday 2nd February 2020 and will run at 11:30 pm on 3rd February in UK time at the Hard Rock Stadium in Miami, Florida. The stadium capacity is about 65 thousand.
The Super Bowl will be shown live on BBC One. Fans can also watch the game live on Sky Sports Action, Mix and Main Event from 10:00 pm.
How to get a Super Bowl 2020 live stream without any irritating commercials from anywhere in the world!
If you'd like to watch a live stream online without any commercial breaks, especially in the UK, then u can do it Using a VPN. If you don't have easy access to stream Super Bowl live online in your country – or you're away from your home country when it's the best way to watch it for free is to download and install a VPN.
We've tested all of the major VPN services and we recommend you to try ExpressVPN. As its one of the best VPN services in the world. Simply download and open the VPN app, hit 'choose location' and select a UK location because at that location it's being broadcast live for free, so as soon as you have a UK IP address you're free to watch the Super Bowl hassle-free.
Then go to any free legal streaming online service or website such as TVPlayer, which offers hundreds of channels. Among these channels, you'll find BBC One which will show the entire event live. And it doesn't have commercials so you'll be able to enjoy a totally uninterrupted Super Bowl live stream without a single commercial break.
As it is being broadcast on BBC One, this means the game can also be live-streamed for free on BBC iPlayer – so you don't have to only be glued to your TV, you could pick on where you'd want to watch it, including smartphone or tablet via the iPlayer app, too. However this isn't your only option, you can also watch the game live on Sky Sports or on their app Sky Go. 
And if you're outside the UK, then how to watch Super Bowl 2020 live stream for free in other countries, say the United States. Fox will be broadcasting the event live this time around with Joe Buck commentating alongside the legendary Troy Aikman – former Dallas Cowboys quarterback.
Note that you will need a US IP address in order to access the Fox coverage, otherwise you won't be able to access the content from abroad – if you want to do so, you'll have to follow our VPN guidelines above and log in with a VPN, choosing a US server location. 
Now, talking about other major location, if you want to watch a live stream of Super Bowl for FREE in Australia, a free-to-air network "Channel 7" is the place to be for any Australian NFL fans. Aussies can expect the event to air around 9.30 AM AEDT on Monday, February 3. Alternatively, ESPN, Foxtel and the impressive Kayo Sports will also be showing the game. If you're outside the country and want to tune in, then you can use one of our favourite VPNs above to watch the coverage from Down Under or another nation.
Now for the worldwide coverage of Super Bowl live stream, we can tell you that the some of the streaming platforms and channels that were showing it last year are showing it this year. The channels most probably streaming it this year along with most popular territories will be: for Mexico, it's ESPN, Fox, TV Azteca; and For Brazil – ESPN; for South Korea its MBC Sports; for Germany, it's ProSieben & DAZN; for France, it is TF1 & BeIN Sport; similarly ESPN and Fox will be streaming for Argentina; and for China, there will be Fox Sports, BesTV.