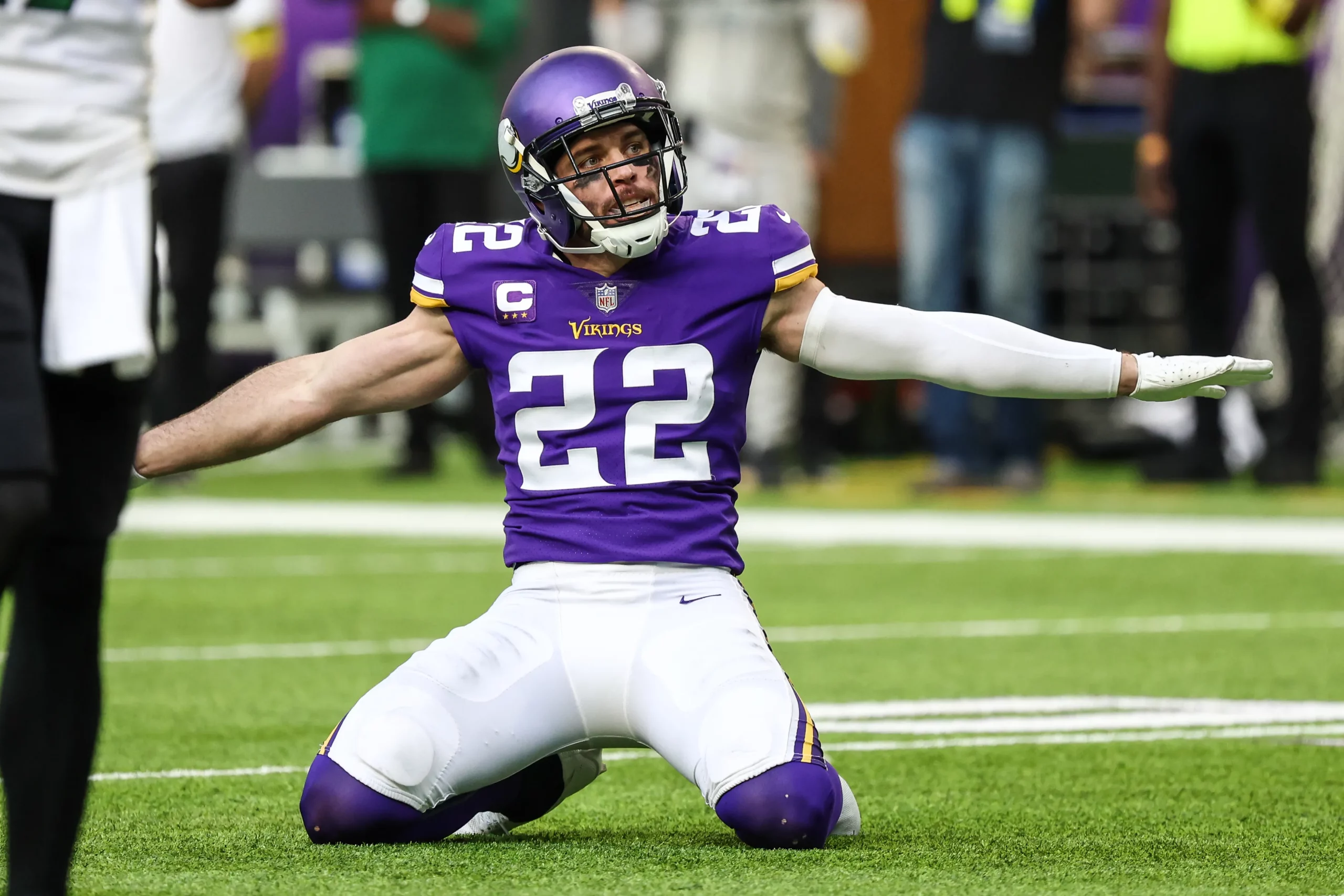 Minnesota Vikings fans can breathe a sigh of relief as their star safety, Harrison Smith has agreed to a new one-year deal with the team, ensuring his return for a 12th season. The 6x Pro Bowl safety's restructured contract guarantees that he will remain a crucial part of the Vikings' defensive lineup in the 2023 season.
The financial details of Smith's contract have not been officially disclosed. However, sources indicate that the Pro Bowl safety is set to earn a significant sum this season, further solidifying his position as one of the highest-paid safeties in the league. The restructured deal demonstrates the Vikings' commitment to retaining Smith's talent and experience on the team.
Smith, a first-round draft pick in 2012, has spent his entire career with the Minnesota Vikings. Over the years, he has earned a reputation as one of the NFL's premier safeties, amassing 28 interceptions, 66 passes defended, and 766 tackles in his career thus far. In addition to his six Pro Bowl selections, Smith has also been named to the All-Pro team three times.
The Minnesota Vikings are looking to bounce back from a disappointing 2022 season and make a strong push for the playoffs in 2023. With Harrison Smith's return, the team's secondary should continue to be a formidable force. The Vikings' front office is optimistic that Smith's leadership and playmaking abilities will provide a significant boost to the team's overall performance.
As the Vikings prepare for the upcoming season, fans can look forward to seeing their star safety back in action, making big plays and contributing to the team's success. With Smith's new deal in place, the Minnesota Vikings' defense has the potential to be one of the most formidable units in the NFL.