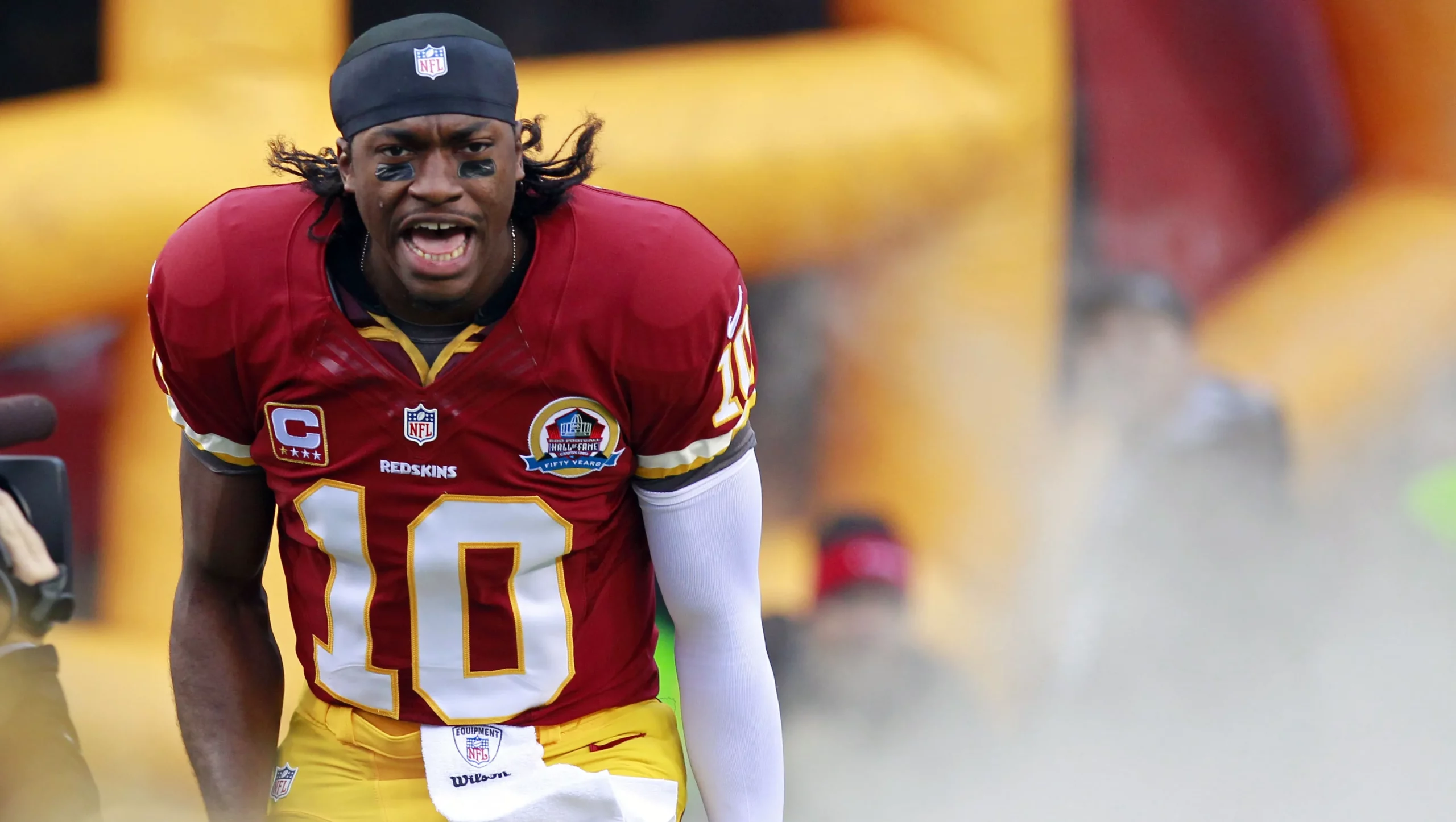 The Washington Commanders' future ownership may potentially involve a familiar face as former star quarterback Robert Griffin III hints at his possible involvement in the $6 billion bid for the team. The Josh Harris-led ownership group, which includes Mitchell Rales and Magic Johnson, is one of the two groups vying to purchase the Commanders from Dan Snyder.
Griffin's Intriguing Comeback
During an appearance on the "Rich Eisen Show," Griffin seemed to express his interest in joining the ownership group. He said, "To be a player for that team, to not have my career go the way that I wanted it to, or the fans wanted it to, it would be a full circle type of moment to come back and try to help that team and that organization build the winner that the fans deserve."
Griffin's statement goes beyond mere support for a former team getting new ownership. His mention of coming back and helping build a winning team hints at a more significant role, which could be that of an owner.
Although Griffin's involvement in the Harris-Rales ownership group remains unconfirmed, his words suggest that he is either already part of the group or actively trying to join it. With a net worth of around $13 million, Griffin's participation could add further intrigue to the ownership bid.
A Battle of Billion-Dollar Bids
The Harris-Rales group has submitted a fully-financed bid that meets Dan Snyder's $6 billion asking price, as reported by Schefter on Twitter. Their bid includes Magic Johnson, the former Los Angeles Lakers executive, and part-owner of the Los Angeles Dodgers.
However, the Harris-Rales group faces stiff competition from Canadian billionaire Steve Apostolopoulos, who has also submitted a $6 billion fully-funded bid. The Washington Commanders' current valuation stands at $5.6 billion, but the high bids from both ownership groups signify their commitment to acquiring the team.
As the battle for the Washington Commanders' ownership unfolds, fans and stakeholders will be keenly watching to see if Robert Griffin III's potential return brings a full-circle moment for the team and its supporters.