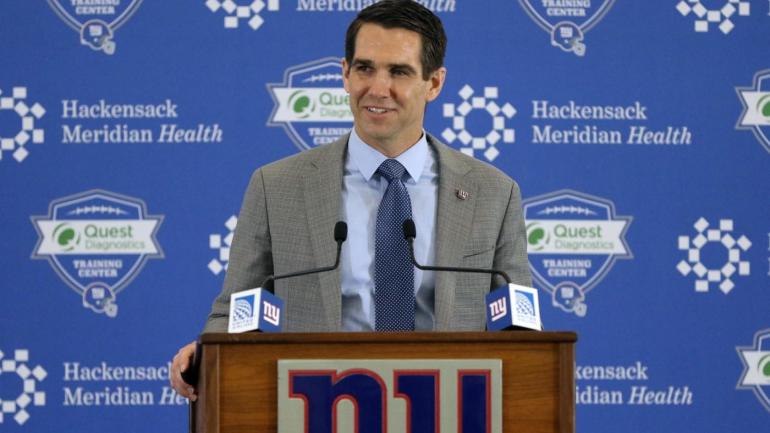 As Joe Schoen prepares to take over as general manager of the New York Giants for the first time, he is feeling apprehensive about the first milestones he will encounter in his new post. Schoen was candid about how he is feeling about the upcoming first year of his tenure in the role, and he admitted that he is anxious about it.
Schoen has stated that he will be a "nervous mess" on July 27, the first day that the squad will begin its training camp sessions.
According to what Schoen told the New York Post, "once roster attrition sets in, it's tough," because there are 90 people on 32 rosters, and there are only a certain number of players out there at each position that can still perform in a camp. "I usually find that to be a really stressful situation."
At this point in time, the team's primary focus is on enhancing its performance and ensuring that it have the necessary talent to be successful.
He explained, "You're watching the football, but you also want to make sure that you have enough people that you can practise, and you want enough competitiveness where guys have to put their best foot forward." "It's a tricky mix between men getting enough work in and being ready to play and contact, as well as keeping everybody healthy," said the coach.
Schoen is concerned about his players being hurt and wants to make sure he is giving them the best opportunity to succeed.
"We've got a really good sports science department and medical department, and they've been working closely with (Brian) Daboll on the practise schedules," he added. "We've got a really solid sports science department and medical department." "I believe that we have put together a solid plan."
In response to a question about the current health of his players, Schoen stated, "I would think everybody will be all right" by the time training camp begins.
The Giants finished the season with a record of 4-13, which was one of the worst in the league and put them in last place in the NFC East. During the offseason, the team has undergone significant transformations, including the appointment of a new general manager and head coach, as well as the acquisition of promising young players like Kayvon Thibodeaux.