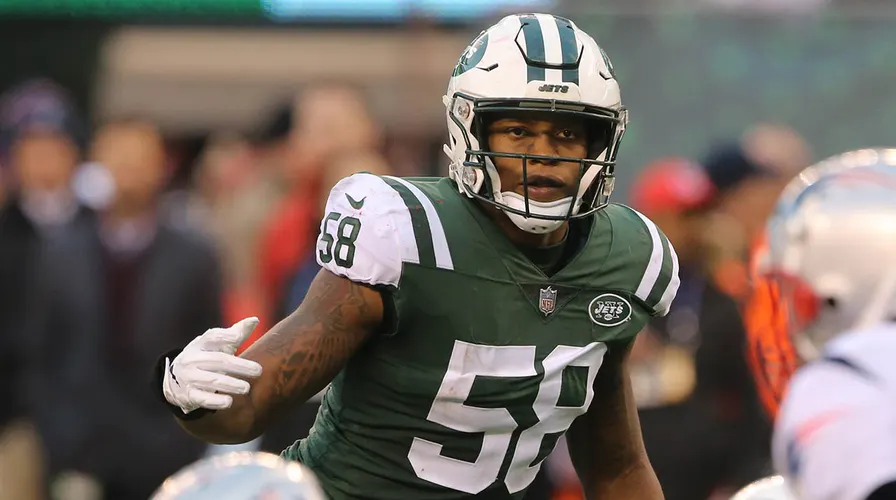 Darron Lee, a 28-year-old former NFL player, was arrested on Tuesday for allegedly assaulting his mother, Candice Lee, and the mother of his 2-year-old son, Lindsey McGlone. Lee faces misdemeanor charges of assault and domestic violence in relation to two separate incidents, one occurring on October 17 and another on Monday. The Franklin County Municipal Court arraigned Lee and set his bond at $20,000 for each incident. A temporary protective order has also been put in place.
Scheduled Court Appearance
Lee is scheduled to appear in court again on April 27. His attorney has not yet responded to requests for comment.
Alleged Assault Details
According to Fox News, McGlone called the Dublin, Ohio, police after the alleged altercation involving Lee and his mother. Candice was reportedly at the home because McGlone felt unsafe. McGlone told officers that she saw Lee with a raised fist over his mother, who was lying on her back. Lee allegedly pushed his mother into a wall, shoved her to the ground, and punched her in the face, resulting in facial injuries that required treatment at a local hospital.
In a separate incident, McGlone alleged that Lee assaulted her in October after he accused her of cheating on him. Lee reportedly threatened to kill her and their son before holding her by the throat and throwing her to the floor.
Lee's Response
Lee initially told police that a female relative had hit him, but later changed his story, claiming that a skin condition caused the discoloration on his cheek, as reported by The Columbus Dispatch. In court documents obtained by TMZ, Lee denied assaulting McGlone and claimed that she had assaulted him during the October incident.
Career Highlights and Downfall
Darron Lee first gained attention as a linebacker for Ohio State University's championship-winning team in 2014. He was drafted 20th overall by the New York Jets in 2016. During his third season in the NFL, Lee was suspended for four games due to an alleged violation of performance-enhancement drug rules. In 2019, he was traded to the Kansas City Chiefs, where the team won the Super Bowl, although Lee did not play. He later had brief stints with the Buffalo Bills and Las Vegas Raiders, according to the Columbus Dispatch.