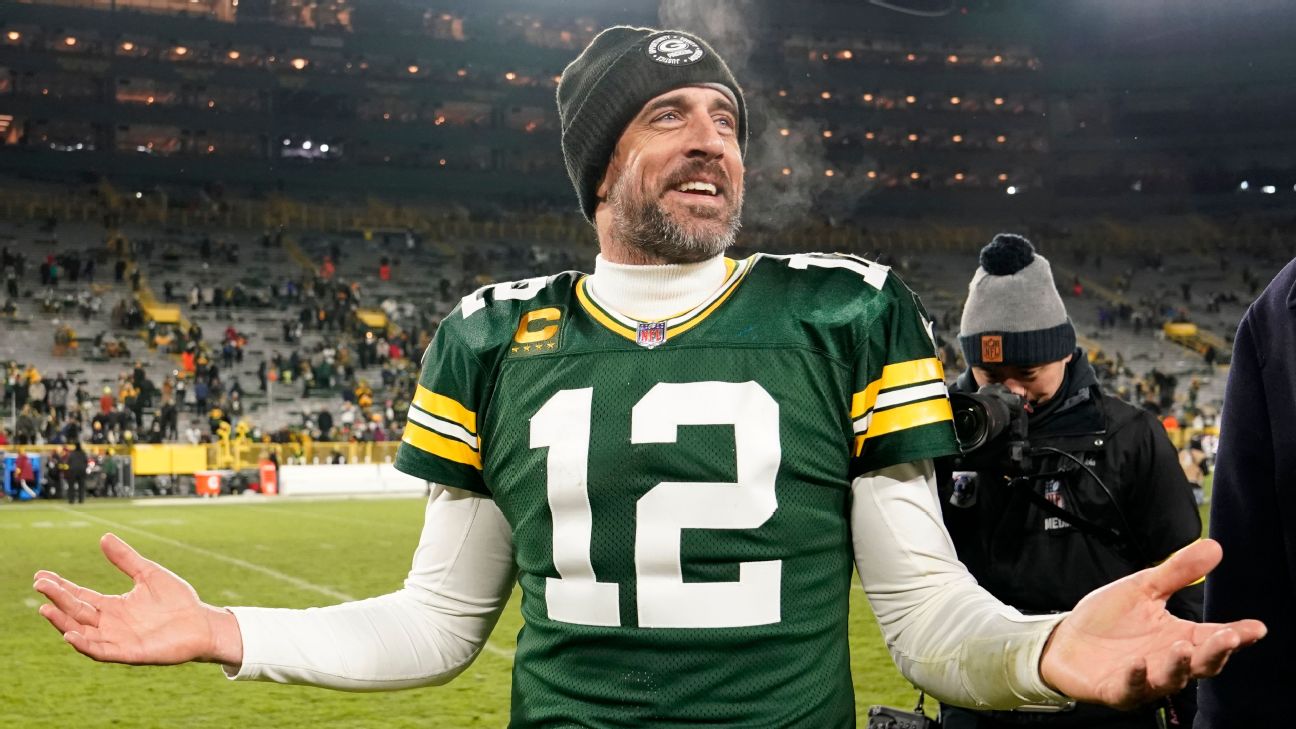 As the NFL draft approaches, the anticipated trade of Green Bay Packers quarterback Aaron Rodgers to the New York Jets remains uncertain. With negotiations seemingly at a standstill, the Tennessee Titans have now entered the conversation, further complicating the situation.
Rodgers has made his intentions clear, expressing his desire to play for the Jets in the 2023 NFL season. Although the Packers and Jets had allegedly agreed in principle to the trade, finalizing the deal has been delayed. The reason behind this holdup is reportedly Jets owner Woody Johnson's hesitation to send the agreed-upon trade compensation to the Packers after Rodgers hinted at a possible retirement in the near future. Johnson is seeking insurance in the trade package by structuring some of the draft pick compensation as conditional picks, an arrangement the Packers are not interested in.
Amid the stalemate, the Tennessee Titans have reportedly contacted the Packers to inquire about a potential trade for Rodgers. A former NFL executive, speaking to the "NFL Analysis Network," stated, "While the likely outcome for Rodgers is still the Jets, the Titans have reached out recently. If things fall apart with New York, Tennessee would have a shot at acquiring him."
The Packers seem keen on finalizing a deal, as they are reportedly prepared to give Jordan Love the chance to become their full-time starting quarterback. Meanwhile, the Jets are looking for a veteran replacement for Zach Wilson, identifying four-time NFL MVP winner Aaron Rodgers as their top choice. However, with the Titans expressing interest, the Jets' chances of acquiring Rodgers appear to be dwindling.
As the 2023 NFL draft looms just over a week away, both the Packers and the Jets will likely aim to resolve the trade talks before the event. With the Titans now in the mix, the outcome of the trade negotiations is more uncertain than ever.