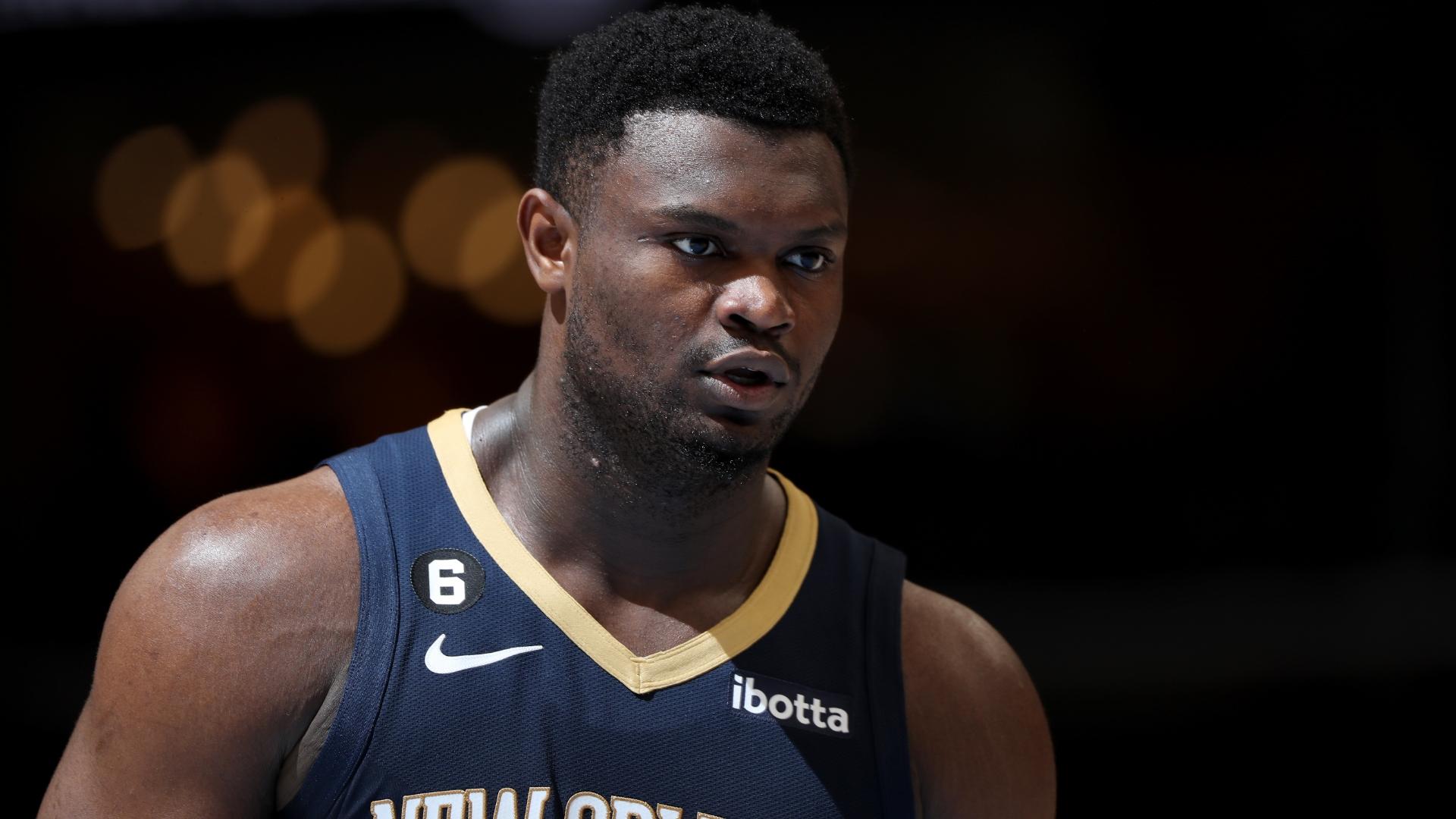 The New Orleans Pelicans have experienced their share of highs and lows this season, with their fortunes largely tied to the presence of their star player, Zion Williamson. The young phenom has missed significant time due to injuries, raising concerns over his long-term durability. However, with a potential return in sight, hope is not lost for the Pelicans as they aim to make a strong push in the playoffs.
Since being drafted first overall in the 2019 NBA Draft, Zion Williamson has missed a staggering 188 out of a possible 302 games. This season alone, he has been sidelined for 47 out of 76 games, with his return date still uncertain. Despite these setbacks, Williamson has shown flashes of brilliance when on the court, earning an All-Star starter nod in just 29 games this season, averaging 26.0 points, 7.0 rebounds, and 4.6 assists per game.
The Pelicans' performance has been markedly better with Williamson in the lineup, boasting a 17-12 record in games he has played. This highlights the importance of the 22-year-old's presence on the court, as his unique skill set and athleticism make him a game-changer for the franchise. While his injury history is concerning, it is important to note that Williamson is still young, and it is not uncommon for players to overcome injury-plagued beginnings to enjoy long, successful careers.
Comparisons to other players who have faced similar challenges, such as Joel Embiid and Brandon Roy, offer contrasting outcomes for Williamson's future. Embiid, who missed his first two seasons due to injury, has since become one of the league's most dominant players, while Roy's career was cut short due to chronic knee issues. However, it is important to recognize that each player's journey is unique, and it is premature to assume Williamson's career will follow either of these trajectories.
With a return potentially on the horizon, as reported by Shams Charania, the Pelicans are hopeful that Williamson will be able to contribute in the final stretch of the regular season and beyond. The team currently sits in eighth place in the Western Conference, and Williamson's return could provide a much-needed boost as they face tough opponents in their final games.
The New Orleans Pelicans have demonstrated that they possess the necessary pieces to contend for an NBA championship when at full strength. With Zion Williamson potentially returning soon, the team will be eager to prove that they can overcome adversity and make a deep run in the playoffs. While concerns over Williamson's long-term health remain, the focus for now is on the present, as the Pelicans and their fans hold onto hope for a successful postseason campaign.