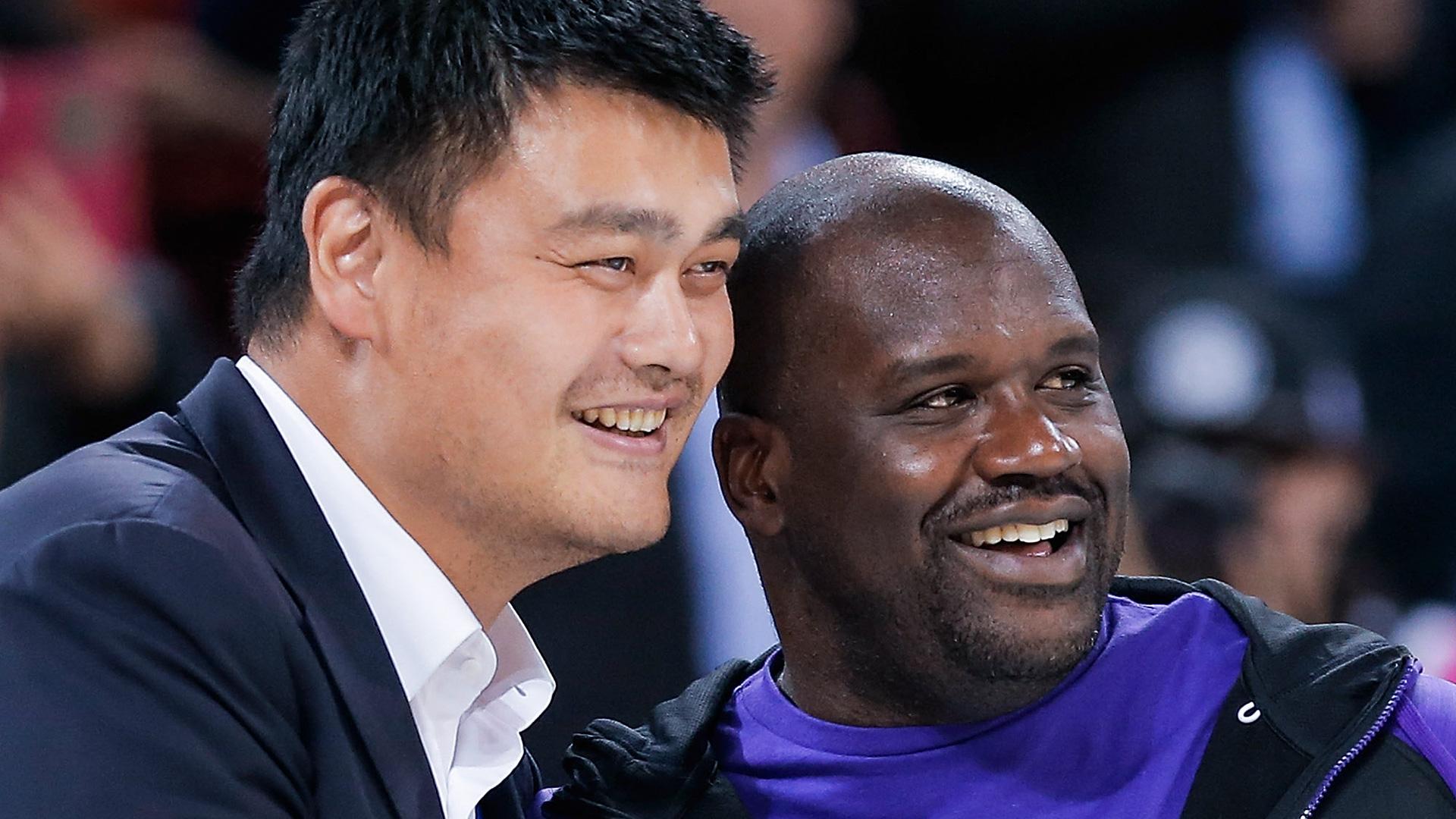 From Shanghai Sharks to Houston Rockets: Yao Ming's Meteoric Rise
Yao Ming, the 7-foot-6 former Houston Rockets center, was not only one of the most exciting talents in NBA history but also the first player to stand up to Shaquille O'Neal and shut him down defensively. Ming's journey began with the Shanghai Sharks in the Chinese Basketball Association (CBA), where he played as a teenager, eventually winning league MVP and finals MVP in 2001.
As interest in Ming's exceptional talent grew internationally, the Chinese government encouraged him to play in the NBA. Despite uncertainties surrounding the CBA's approval and regulations, Ming entered the 2002 NBA draft and became the first international player to be picked first overall without playing college basketball in the United States.
The Clash of Titans: Yao Ming vs. Shaquille O'Neal
Yao Ming faced skepticism and doubts when he first entered the NBA, but his highly-anticipated showdown against Shaquille O'Neal in a game against the LA Lakers silenced critics. In one of the most hyped regular-season games ever, Ming not only blocked O'Neal's first three attempts at the rim but also kept him outside the paint for the rest of the game. According to Shaq, Ming was the first player ever to block three consecutive shots against him.
Ming's performance that day, which included 10 points, 10 rebounds, and six blocks, earned him O'Neal's respect and led to a lasting friendship between the two giants. They would later be enshrined into the Basketball Hall of Fame together in the class of 2016, alongside Allen Iverson.
A Star-Studded but Short-Lived NBA Career
Yao Ming spent eight seasons in the NBA, earning six All-Star selections during his tenure with the Rockets. Despite an injury-riddled career that forced him into early retirement at the age of 31, Ming's impact on the sport and his legendary battles with Shaquille O'Neal continue to inspire basketball fans worldwide.