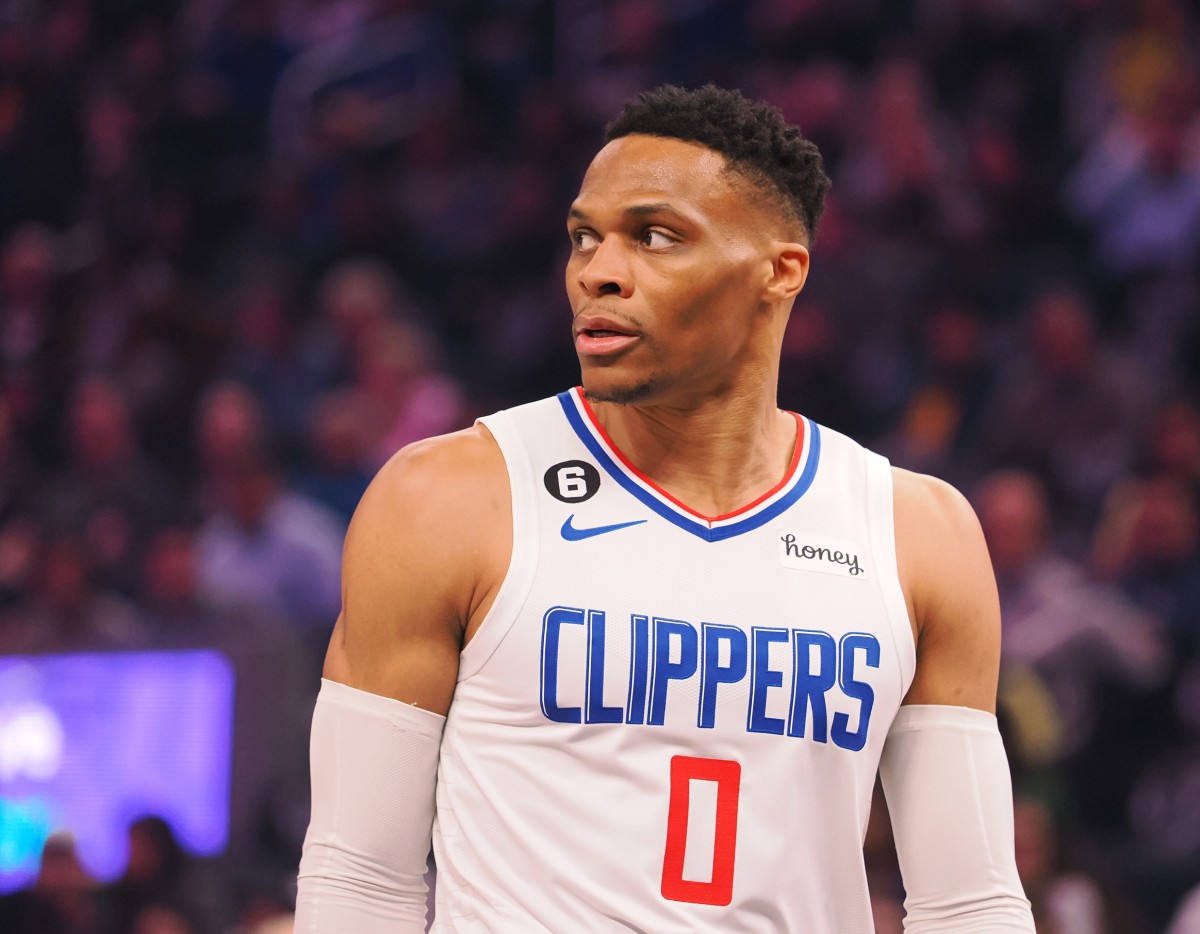 In a surprising turn of events, the LA Clippers fell to the Orlando Magic in a recent NBA game. The Clippers were missing their key player, Kawhi Leonard, but many still expected them to come out on top. However, their All-Star guard, Russell Westbrook, took full responsibility for the team's defeat.
Westbrook's performance in the game was subpar by his standards. He committed eight turnovers and scored only 12 points on 5-for-19 shooting. In a post-game interview, Westbrook admitted, "This one's on me, honestly. I've got to do a better job of caring for the ball and making better decisions."
The Clippers were outscored by 14 points when Westbrook was on the floor, and they ultimately lost 104-98 to the Magic. Despite the absence of Kawhi Leonard, the Clippers were still considered favorites in the matchup. This loss has highlighted the importance of Leonard's presence on the team and the need for Westbrook to step up in his absence.
Westbrook acknowledged his mistakes in his post-game reflections and vowed to learn from them. He said, "I'm not perfect. I've been in this position before, and I'll learn from it and move forward." Westbrook's teammates have also expressed their support, emphasizing that the responsibility for the loss should not fall solely on his shoulders.
The Clippers will be looking to bounce back from this unexpected defeat as they continue their pursuit of a playoff spot. Westbrook's admission of responsibility and determination to improve his game could catalyze the team to rally together and make a strong push for the remainder of the season.
As the Clippers regroup and prepare for their next challenge, fans and analysts alike will closely watch Westbrook's performance. His ability to learn from this setback and make the necessary adjustments will be crucial to the team's success going forward.